Long String Instrument
Brisbane Powerhouse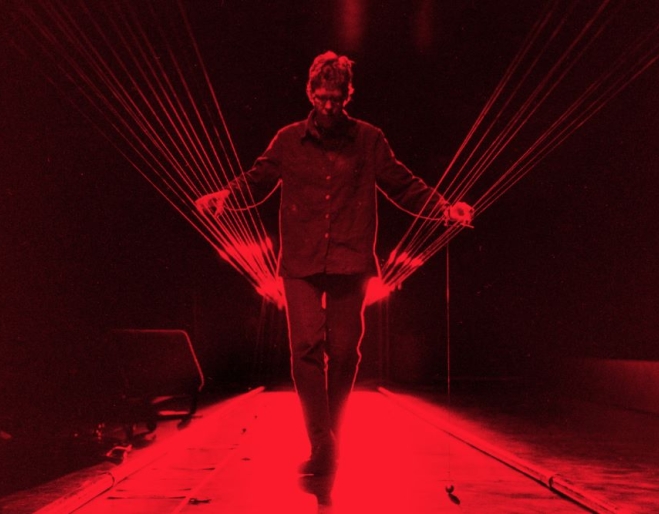 THIS EVENT IS NOW IN THE PAST. FOR MORE GREAT THINGS TO DO AND SEE IN AND AROUND BRISBANE, PLEASE HEAD TO OUR WHAT'S ON PAGE HERE
Open Frame returns to Brisbane Powerhouse with an extraordinary double-bill that pushes the boundaries of sound and performance to create immersive sonic landscapes, on October 5, 2023. 
Ellen Fullman's Long String Instrument is unlike any other instrument in the world. Its 56 metallic strings span up to 30 metres in length and take five days to install. The experience for an audience has been described akin to standing inside an enormous grand piano.
In this concert, Fullman will collaborate with acclaimed composer and cellist Theresa Wong. Together they layer the harmonic possibilities of the cello with the undulating overtones of the Long String Instrument. Fullman and Wong will perform their brand new duet Soundless, an awe-inspiring creation that stretches across the space, resonating with ethereal harmonies and subtle vibration.
In a realm where sound and body intertwine, Annea Lockwood and Vanessa Tomlinson unveil their new commission Skin Resonance. In this unique and daring work, Tomlinson takes centre stage, her voice transformed into a conduit for dialogue between her body and the two concert bass drums that flank her.
Co-composed by Lockwood and Tomlinson, this performance explores the profound and personal connection musicians share with their instruments. It's a piece that re-dfines the boundaries between performer and instrument, resulting in music that unfolds with a visceral and transformative power.
Brisbane Powerhouse is a valued partner of Must Do Brisbane.com 
Brisbane Powerhouse 
119 Lamington St
New Farm 
Oct 5, 2023
7:30pm
$55 + book fee 
3358 8600