Iceworld Skate School & Ice Sports
With the upcoming Beijing Winter Olympics in February 2022, there's no better time to try ice-skating for the first time (with daily public sessions), learn how to ice-skate with lessons, or join a skating club and enter your first competition, at Iceworld Olympic Ice Rinks.
As the weather heats up, future winter Olympians can cool down at Brisbane's two Olympic-sized ice rinks - Boondall on Brisbane's northside and Acacia Ridge on the southside - with an internal temperature of 10 degrees.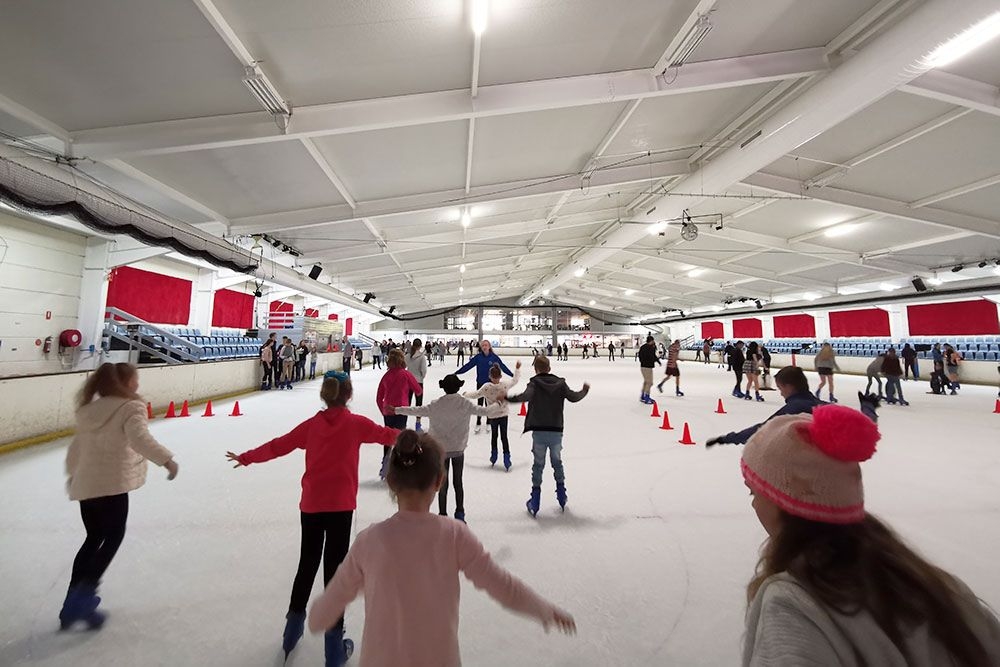 Iceworld's Skate School offers a variety of classes each school term for ages 3+ including adults. The Learn to Skate program caters for all abilities from basic to more advanced levels. Skaters enrol in the same class time each week, so they can work together with their instructors and fellow skaters, in a positive social environment. 
The journey into the world of ice sports has many different paths for you to choose! Once you have mastered ice-skating, there are a number of ice sports that operate out of Iceworld including ice hockey, speed skating, synchronised skating, curling, and of course, figure skating.  
Both rinks are owned by Ice Skating Queensland (ISQ), the peak governing body for figure skating Queensland, incorporating all figure skating disciplines: Single Skating, Pair Skating, Ice Dance, Synchronized Skating and Theatre on Ice.
ISQ offer a variety of membership options that open a whole new world of opportunities for the keen skater, from exclusive cost-effective access to training ice time, personal coaching, and discounts on ice skating gear. Plus, you can join figure skating and synchronized clubs that are based out of both rinks and that is where the fun really starts!
For more information on all the amazing opportunities on offer, visit the Iceworld website. 
Nice to know - Both rinks have fully stocked cafes serving everything from hot food to barista quality coffee, plus there are skate shops at both rinks for all your ice skating needs. 
Need to know - Iceworld has public sessions daily (approximately 12 per week) at both rinks with extra sessions on school holidays. Online bookings are essential and face masks must be worn by patrons aged 12+.
Iceworld is a valued partner of Must Do Brisbane.com
Iceworld Olympic Ice Rinks
2304 Sandgate Rd 
3865 1694
And
1179 Beaudesert Rd
3277 7563