Walter Taylor Bridge
Indooroopilly
The gothic white towers of Indooroopilly's Walter Taylor Bridge have long been a source of public fascination.
Designed by Walter Taylor and built in 1936, the bridge was originally home to the tollgate keeper and his family. Then, once the river crossing became free the towers continued to be occupied, with the last resident and descendent of the toll keeper's family moving out in 2010.
TOP PIC: Image Courtesy John Oxley Library, SLQ
Tours are currently suspended.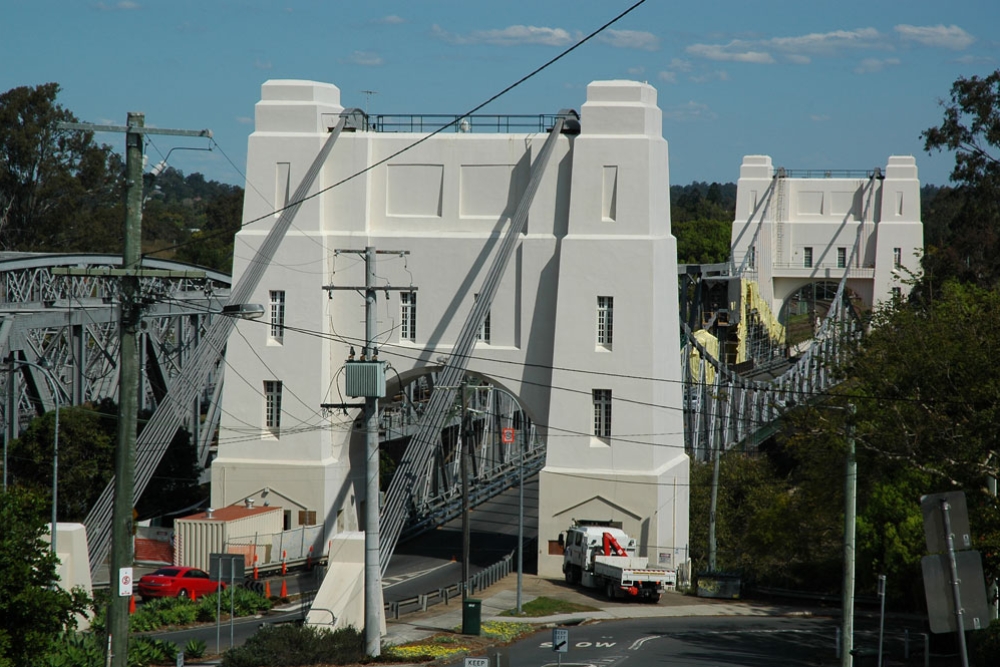 TOP PIC: Image Courtesy John Oxley Library, SLQ
Walter Taylor Bridge
Railway Pde
Cnr Lambert Rd
Indooroopilly
Indooroopilly Station
Map
Railway Pde cnr Lambert Rd Indooroopilly