Band of Brothers
Brisbane Powerhouse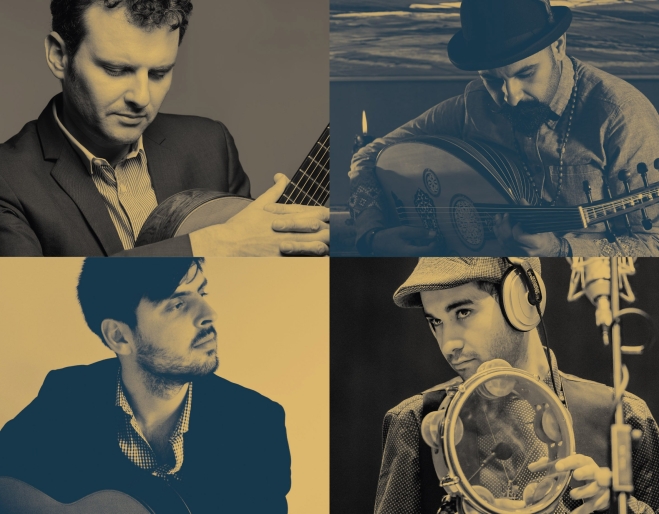 Band of Brothers - Slava & Leonard Grigoryan with Joseph & James Tawadros - sees two sets of super-talented siblings teaming up for an evening of musical mastery at Brisbane Powerhouse on Thursday February 20.
This brotherly collaboration features classical guitarists Slava and Leonard Grigoryan uniting with middle-eastern virtuosos Joseph and James Tawadros to form a bona fide super group.
Boasting a broad repertoire drawn from influences around the world, the ARIA-recognised siblings will take listeners on a marvellous journey from concert hall to jazz club, using both the written note and improvised interplay.
Making this family affair so special is the ensemble's unique instrumentation: The classical guitars of Slava and Leonard with Joseph a master of the oud, and James a renowned player of the riqq (an Egyptian tambourine). The resultant soundscape is rhythmically and harmonically astounding.
 '(the Grigoryan brothers and Tawadros Brothers) joined forces in a display of improvised and organised genius'. Wes Taylor – ABC Brisbane
By Dominique Falk
Band of Brothers are valued partners of Must Do Brisbane
Band of Brothers
Slava & Leonard Grigoryan
Joseph & James Tawadros
Brisbane Powerhouse
119 Lamington St
New Farm
Feb 20 7.30pm
$49-$59 + trans fee
3358 8600