Bingo Loco
Fortitude Valley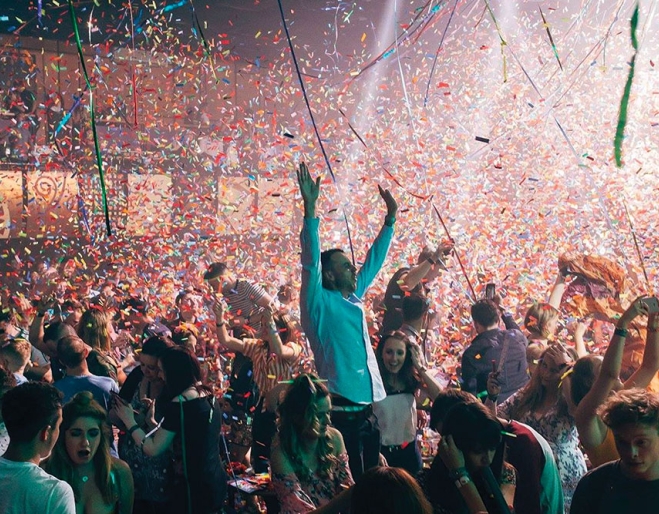 The epic bingo rave party, Bingo Loco has taken the world by storm since it started in Dublin and now it's coming back to the Met in The Valley this Saturday night, November 23.
Bingo Loco flips the traditional game of Bingo on its head with comedian MCs, rave rounds, conga lines, dance-offs, lip sync battles, epic production & special FX, not to mention the prizes, which have included a holiday to Vegas, sacks of coal, lawnmowers and even a boat!
The popularity of the event (with 98% selling out) stems from the public's desire for something different, zany and ostentatious.

"People want to dance and be stupid but they also want comedy, competitions, prizes and theatrics," says co-founder William Meara.
"They want to be involved in a show and not just left on a dance floor. Bingo Loco is not a performance, it's an engaging experience with the mentality of a theatre show, while always ensuring every element is completely ridiculous. I don't know of any other event where thousands of people will be singing their hearts out to Disney anthems, falling out of their chairs with laughter, raving to Sandstorm as well as competing for awesome (and awful) prizes… all while playing Bingo."
Nice to know - In 2019, Bingo Loco is partnering with Make-A-Wish® Australia to help create life-changing wishes for children with critical illnesses. Each year, thousands of Australian children are diagnosed with life-threatening illnesses. Wishes complement medical treatment – working to calm, distract and empower sick kids at the time they need it most. When a wish is realised, a child discovers that despite their situation, anything is possible.
Need to know - Tickets are selling fast so book now!
Bingo Loco is a valued partner of Must Do Brisbane.com
Bingo Loco
The Met
257 Wickham St
Fortitude Valley
Nov 23 6pm
$45 + bkg fee