Boom Boom Room Izakaya
Brisbane CBD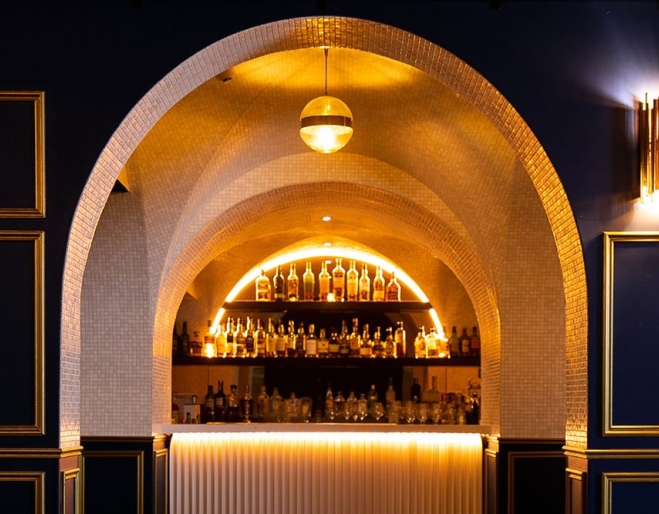 Brisbane's most opulent basement bar is transforming into a stunning Japanese-inspired restaurant and bar: Boom Boom Room Izakaya! 
Located in the underground chambers of a heritage-listed building that was home to the Queensland Government Savings Bank, beneath Chinese fine-dining restaurant Donna Chang, the new Boom Boom Room will reopen on Friday, October 2.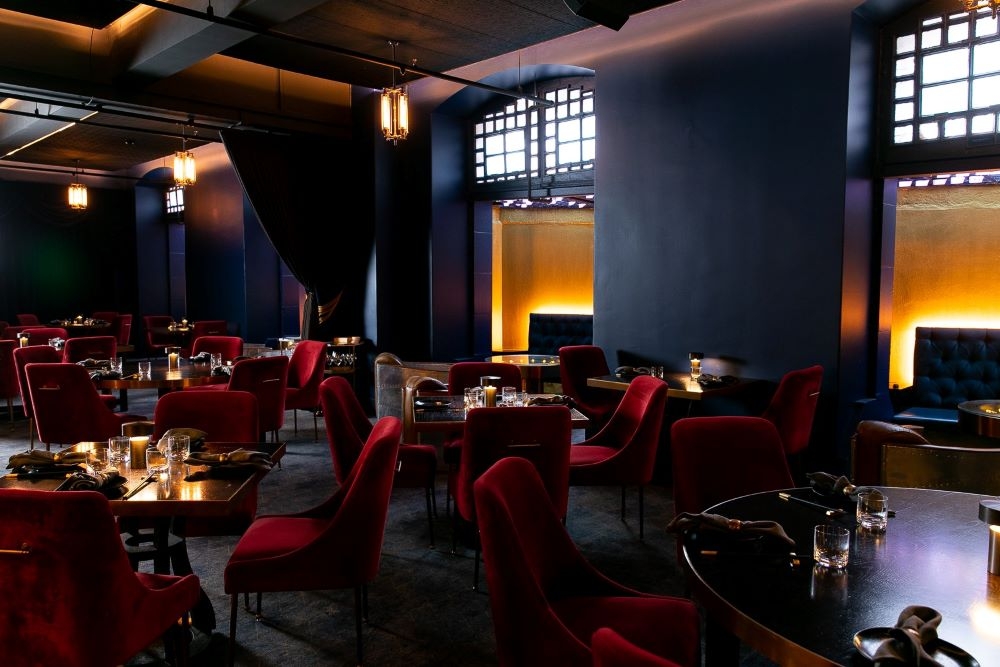 Diners will be able to descend the familiar staircase once again and enter into the dimly-lit, moody basement bar and eatery for a fun night out beneath the streets of Brisbane.
Boom Boom Room Izakaya will have a relaxed vibe with an intimate feel, featuring the decadent fit out that we all know and love, including the original Boom Boom Room bar with some key furniture changes and accented design additions.
Guests will be able to secure the iconic private dining rooms hidden within the old bank vaults and, of course , the Trumpet Room with the renowned Timothy Oulton 'Rex Dining Table'.
Set in one of Brisbane's most glamorous settings, it's the mouth-watering menu crafted by Executive Chef, Jake Nicolson, and the delectable cocktail list by Beverage Director, Aaron Clark, that will truly steal the show.
The menu will feature a range of delicious Japanese-inspired eats such as miso glazed toothfish yakitori, barramundi katsu bao burgers, Yarra Valley salmon roe gunkan, and fried silken tofu with wood-roasted cauliflower.
Meanwhile, must-try cocktails include Hana (sakura cherry blossom, Haku vodka, lychee and green tea soda) and Reiki Master - a Japanese twist on classic penicillin. This healing concoction is crafted with Suntory Toki whiskey, Umeshu (plum liqueur), pickled ginger, honey and lemon juice. 
The Boom Boom Room boasts a capacity of 140 with the current Covid restrictions in place; the perfect space for any occasion or celebration, be it after work drinks, date night, girls' night, birthdays or other special events. Bookings can be made via email at info@boomboomizakaya.com.au or by phone on 3243 4000.
Boom Boom Room Izakaya is a valued partner of Must Do Brisbane.com
Boom Boom Room Izakaya
 49 Elizabeth St
Brisbane CBD
Reopening Oct 2, 2020
3243 4000