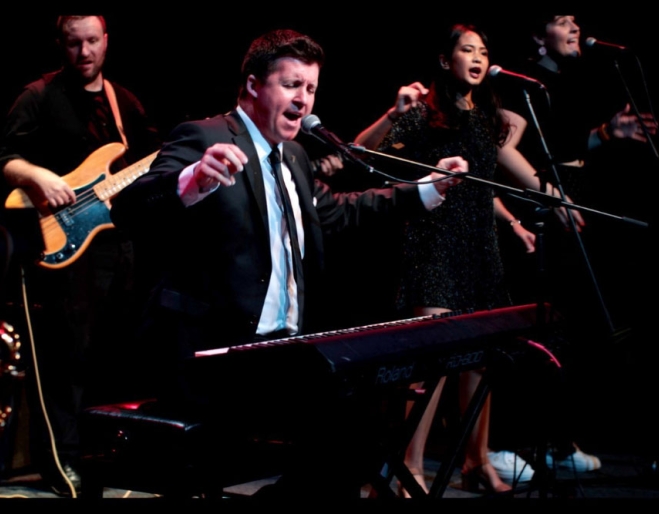 THIS EVENT IS NOW IN THE PAST. FOR MORE GREAT THINGS TO DO AND SEE IN AND AROUND BRISBANE, PLEASE HEAD TO OUR WHAT'S ON PAGE HERE
Award-winning Aussie singer/songwriter, Bradley McCaw and his all-star eight piece band will hit the stage at the Old Museum, Bowen Hills on Sunday, May 16, 2021.
Brisbane vintage rock'n'roll fans will be treated to this special live concert featuring a mix of fresh songs from his debut album, "Worried Minds", alongside 70's rock favourites.
Renowned for his high energy performances, Bradley and his band pay tribute to the sound and energy of music legend influences such as Billy Joel, James Taylor and Eric Clapton.
Bradley has chosen his hometown, Brisbane, to launch the first single, "So Glad" from his upcoming album, "Worried Minds", so fans can be part of the excitement.
Good to know - WORRIED MINDS is produced by guitar legend, Louie Shelton, whose credits include years of performing on/producing records in LA (USA) for The Jacksons, Lionel Ritchie, Marvin Gaye, Whitney Houston, The Monkeys, Neil Diamond, Seals & Crofts and so many more.
Need to know - The concert plays one-night only at the Old Museum, Bowen Hills, on Sunday, 16th May, 2021, at 6.30pm. Tickets are $35, for General Admission.
/whats-on
The Old Museum
480 Gregory Tce
Bowen Hills
May 16, 2021
6.30pm
$35 + Book fee