Brisbane Comedy Festival 2020
Must Do Top 10 Highlights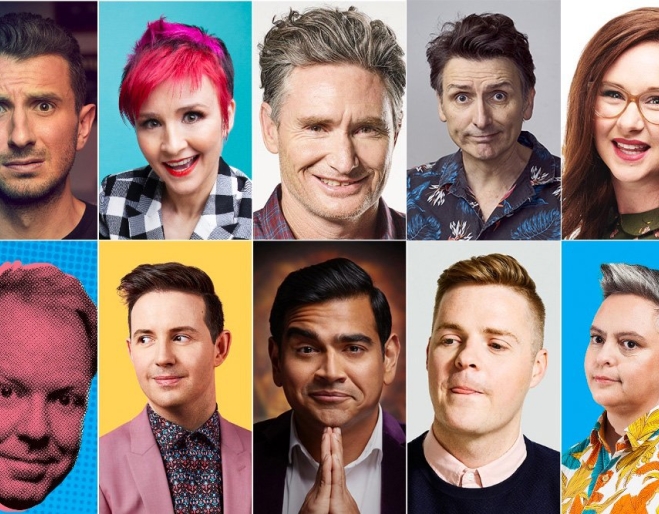 THE BRISBANE COMEDY FESTIVAL 2020 HAS BEEN CANCELLED DUE THE GOVERNMENT'S COVID-19 POLICY.
Australia's funniest comedians are set to descend on Brisbane with their brand-new Brisbane Comedy Festival shows.

To save time, we've delved deep and chosen our Must Do Brisbane Top 10 Highlights.
Dave Hughes - Ridiculous
Hughesy is the busiest man in show business, regularly hosting his own TV and radio programs. It's a known fact that the very best way to see Hughesy is when he's touring live shows to every corner of the continent. Whether he's on tour in Mackay, or unmasking a pirate prawn, there is one guarantee, what he sees along the way is ridiculous.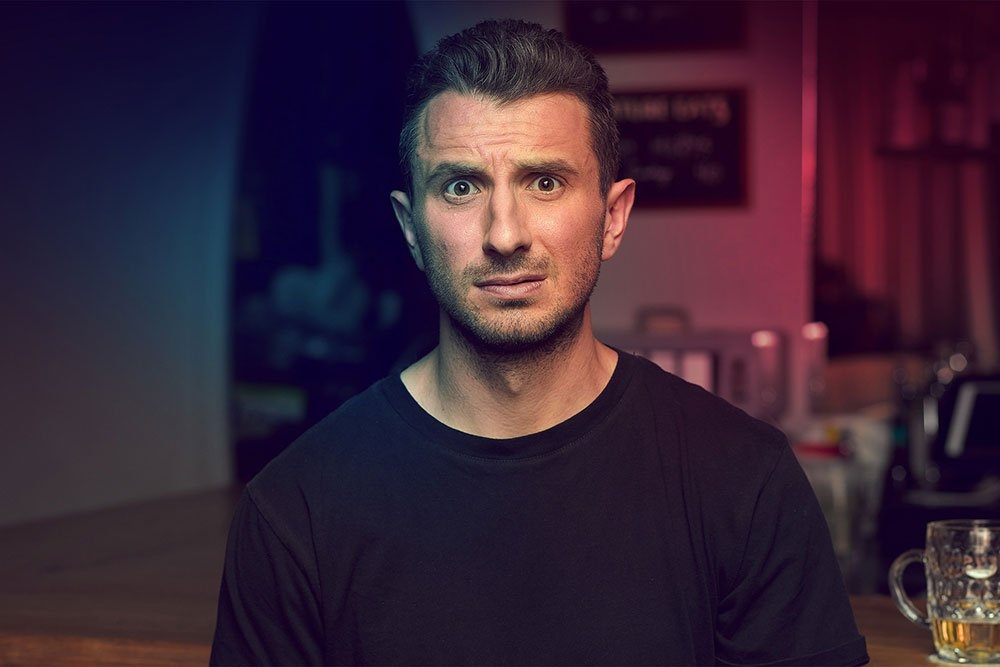 Tommy Little – I'll See Myself Out
As seen on The Project, Tommy Little is Australia's premier d*ckhead. Come and hear what Tommy's been up to since you last saw him. You can be sure it will be foolish, funny as hell and probably his own fault.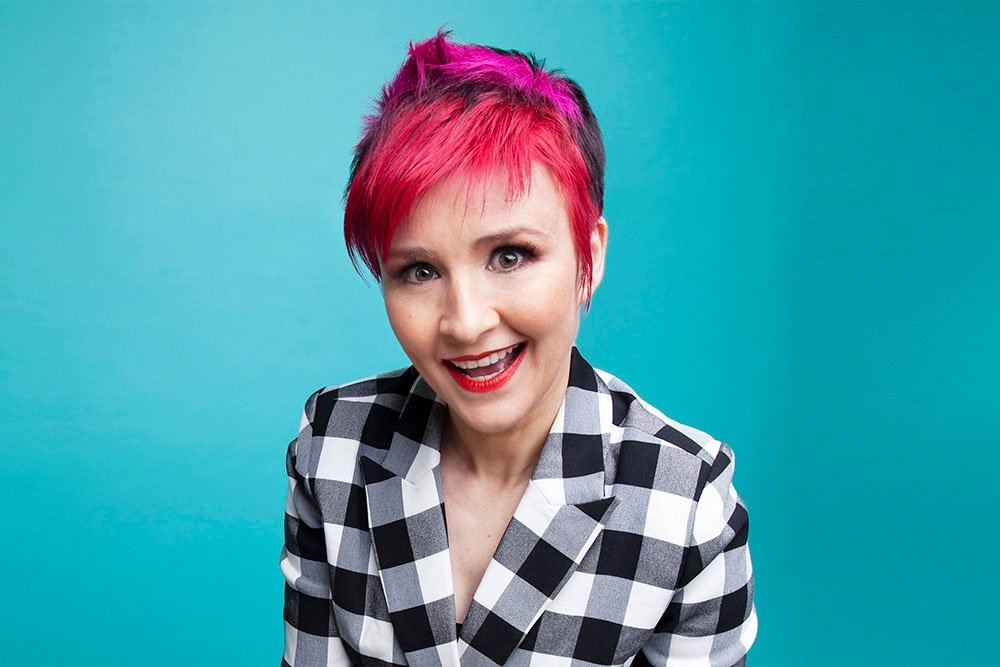 Cal Wilson – Open Book
Fresh from a global Netflix special, 5-star reviews and sell-out shows around the country, Cal is in red-hot form. Part autobiography, part memoir, part factual account of her life, Cal's leaving it all on the page. Which is a shame, because she's meant to be saying it out loud.
Frank Woodley – *@#!king Clown
A brand-new stand-up comedy hour from the master of daft. Frank is often referred to as a *@#!KING CLOWN – he chooses to take this as a compliment that reflects his mastery of the ancient art of wrongness. Comedy is like one of those old-fashioned washing machines with the ringers on top. Frank loves to push any topic or tale into the ringers and squeeze as much laughter out as he can. Occasionally, he pushes a little enthusiastically and gets his fingers mangled, but that can happen.
Peter Helliar – Loopy
As seen on Channel 10's The Project and How to Stay Married. A stranger on a train said to Pete recently that "everything you believe is true and the rest is bullsh*t… and vice versa." Yep, the world is loopy. We should talk about it.
Dilruk Jayasinha – Victorious Lion
The literal translation of 'Jayasinha' is 'Victorious Lion'. It's a name befitting of a leader or a king. It's a name with swagger. But is it suitable for Dilruk? He's performed sell out shows around the country and the world, including the invite-only Just For Laughs festival in Montreal. He's been all over your TV screens, on shows like Have You Been Paying Attention? and Utopia. But he still doesn't feel like the triumphant king of the animal kingdom his name suggests.
Mel Buttle – Hands on Heads
Young Mel was easily distracted and chatty in class, often told to choose more appropriate classmates to sit next to. Ironically, she became a teacher, and then a comedian and a TV host – three careers where it's always her turn to speak. Mel has had a big year performing stand-up around the country and filming the fourth season of Foxtel's The Great Australian Bake Off  which she hosts alongside Claire Hooper. Join former vice-captain and ex-relief teacher, Brisbane's own Mel Buttle, for her brand-new show about all things school.
Tom Ballard – Grandiloquent
In 2019, Tom sold out shows all over the world to critical acclaim and annoyed a lot of Baby Boomers on Facebook. In 2020, he's back with a brand new hour of jokes about our cooked planet, the stupid internet and having sex with a witch. Don't miss this electric comic voice as he returns with a fresh show that tries to make some sense of right now.
Nath Valvo – Chatty Cathy
Nath Valvo was nominated for Most Outstanding Show at the 2019 Melbourne Comedy Festival. Fancy. This Chatty Cathy smashed every festival at home and abroad in 2019. Sell-out shows, 5-star reviews and oh so many jokes. This brand-new hour promises to deliver what Nath does best – fast, sharp, proper funny stand-up.
Geraldine Hickey – What A Surprise
Following a breakthrough year in 2019 – which saw her nominated for Most Outstanding Show at the Melbourne Comedy Festival and appearances of Have You Been Paying Attention? – Geraldine is proving to everyone, including herself, that life begins at 40. Deadpan and bang on. Smart, observational comedy has never been so funny and frank.
Brisbane Comedy Festival
Various venues
Feb 21 - Mar 22