Bush Mechanics: The Exhibition
Workshops Rail Museum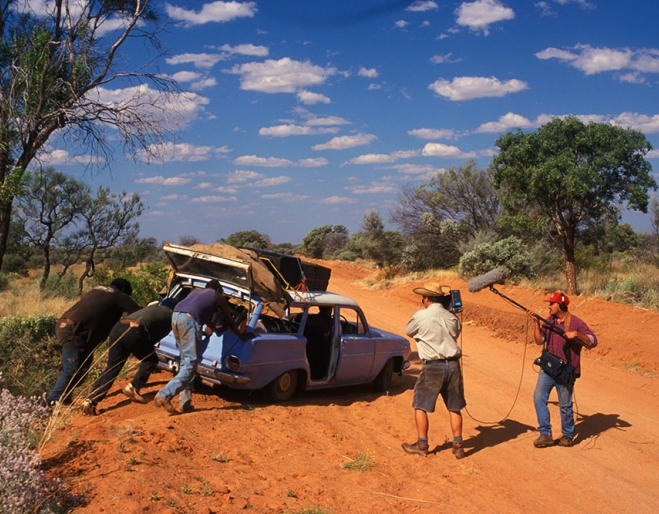 Bush Mechanics: The Exhibition, based on the popular ABC television series, showcases the ingenuity of outback mechanics in the context of Warlpri storytelling, music and art, now running at The Workshops Rail Museum until February 2.
THIS EVENT HAS PASSED.
The TV documentary series, co-created by David Batty and Francis Jupurrurla Kelly, also highlights the wider issues (motoring and non-motoring) affecting Aboriginal people in Australia by providing broader insights into Aboriginal life and culture.
This fascinating exhibition features a range of items from the series, including two original cars, clay figurines, specially commissioned artwork and interactive displays.
Visitors can try their hand at some of the ingenious and resourceful nyurulypa, or tricks, by assembling the discarded parts that make up the exhibition's bush driving simulator and operate it. 
In addition, visitors to the exhibition will be able to see original footage from the television series filmed in Central Australia.  
Need to know - Exhibition admission is included with general Museum entry.
The Workshops Rail Museum is a valued sponsor of Must Do Brisbane.com
And, for more great things to see and do in Ipswich, visit Discover Ipswich HERE.
Bush Mechanics: The Exhibition
The Workshops Rail Museum
North St
North Ipswich
Until Feb 2 
Daily 9.30-4
3432 5100