Cloudland The Musical
Ipswich Civic Centre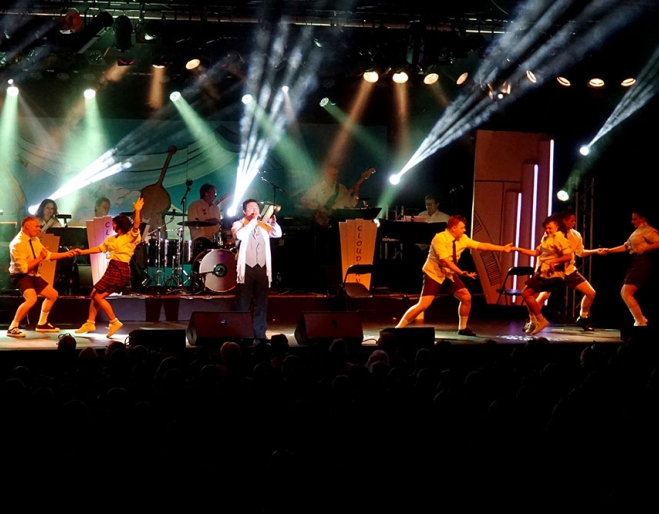 THIS EVENT IS NOW IN THE PAST. FOR MORE GREAT THINGS TO DO AND SEE IN AND AROUND BRISBANE, PLEASE HEAD TO OUR WHAT'S ON PAGE HERE
Take a nostalgic trip back to Brisbane's iconic ballroom as Cloudland The Musical takes to the stage for one night at the Ipswich Civic Centre on May 15, 2021.
For over 40 years, Cloudland, the beloved hilltop ballroom sat overlooking Brisbane, where three generations of residents had the time of their lives at the city's best balls and concerts. An integral part of the most defining decades of popular music in Australia, Cloudland was demolished in the early hours of the morning on November 7, 1982, shocking Brisbane and leaving a gap that would never be filled.
With a stunning cast of International Dancers, Musicians and Actors and exquisitely choreographed, Cloudland the Musical takes audiences on a nostalgic musical trip, featuring the music of the top musicians and bands who played there over the years..
The show tells the story of a fictitious, yet typical, Australian Suburban family and the way in which Cloudland impacts each of their lives, from the Post War 40's to Early 80's, to a musical soundtrack that includes The Bee Gees, Buddy Holly, Dragon, The Angels, Jerry Lee Lewis, UB40, Icehouse, Johnny O'Keefe, Midnight Oil, Australian Crawl, Normie Rowe, Tony Worsley, Split Enz, The Sports, Bill Haley, The Stray Cats and Paul Anka.
/whats-on
Cloudland the Musical
Ipswich Civic Centre
50 Nicholas St
Ipswich
May 15, 2021
7.30pm
$69.90-$89.90