Die Hard: The Movie, The Play
Brisbane Powerhouse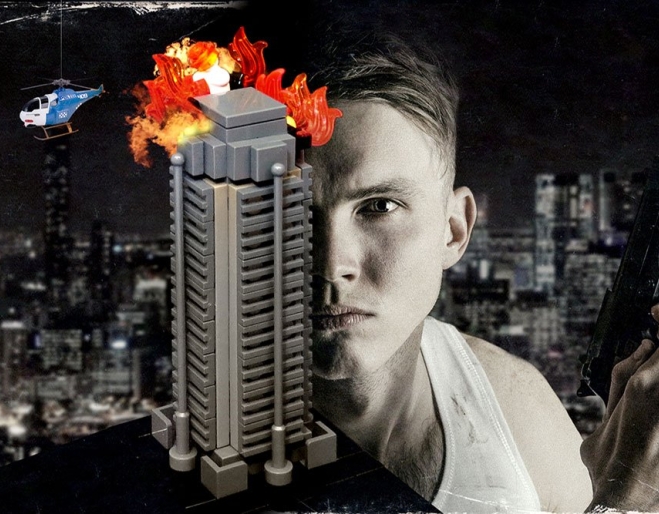 THIS EVENT IS NOW IN THE PAST. FOR MORE GREAT THINGS TO DO AND SEE IN AND AROUND BRISBANE, PLEASE HEAD TO OUR WHAT'S ON PAGE HERE
Die Hard: The Movie, The Play is an immersive and interactive show full of high-octane energy and low-budget props, coming to Brisbane Powerhouse from December 12-23, 2021.
The action-packed live theatre event is by Brisbane-based comedy specialists Act React, the creative force behind other big immersive showstoppers Speed: The Movie, The Play and Titanic: The Movie, The Play, as well as cult favourites Love/Hate Actually, This Is Your Trial and The Importance of Being Wasted.
Producer Natalie Bochenski said after another challenging year living with Covid-19, it was a joy to put on this loving homage to one of the best action thrillers of all time.
 "We all deserve a brilliant holiday season, and what better way to relax than get caught up in a Christmas party gone wrong at Nakatomi Plaza?" she said.
Bochenski said the rivalry between the characters of New York cop John McClane and German supervillain Hans Gruber was one of cinema's most memorable.
"We take that rivalry to a new level in the show, by casting an audience member as John McClane in every performance" she said.
"We love making our audience members the star, and there's no better way to do that than to give one person the white singlet and put them through their paces against a cabal of Eurotrash terrorists!"
Good to know - Audience members can be reassured that all participation is voluntary.
Act React is a valued partner of Must Do Brisbane.com
Die Hard The Movie the Play
Brisbane Powerhouse
119 Lamington St
New Farm
Dec 12-23, 2021
A$49 Conc $45
3358 8600