Dreamworld Fun Run
Coomera, Gold Coast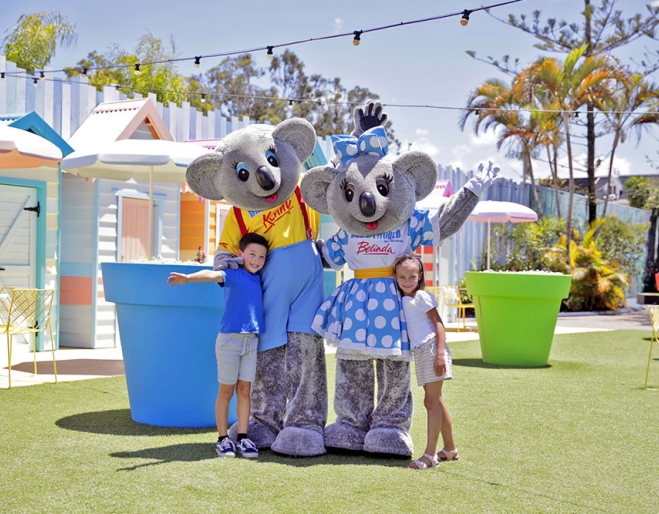 Get ready to run, through a series of exciting attractions in Dreamworld's upcoming fun run. 
Dreamworld will be offering two exciting fun runs for all ages to choose from on December 5, 2021, at the Gold Coast park.
Bob and weave through Dreamworld's exciting kids' precinct in the 2km Junior Dash which starts at 8 am (ages 3-13). Expect to see lots of entertainment on the run itself, so if you want to walk and take your time, you can. Or snake through Dreamworld and around White Water World in the 5km run starting at 7 am.
But what's a fun run without some fun prizes? In the theme of the event, each participant can take home a free giveaway and a Dreamworld fun run medal on completion of the run.
The event is not only for the fun of running, each participant will help bring fun to others by supporting the charity partner LIVIN. With how challenging this year has been for mental health, LIVIN is showing people that it's ok to talk about mental health, as just one conversation can save a life.
Dreamworld is also thrilled to have Olympic athlete Ellie Beer, Global freestyle motocross superstar Harry Bink, and Supercars champion Fabian Coulthard as they are all passionate about LIVIN's cause and encourage the local communities to support it by coming together and participating in this fun event.
Dreamworld and LIVIN can't wait to share this lively day with everyone, so if you want to help an amazing cause and have some fun with the family, come to Dreamworld Gold Coast on Sunday December 5, 2021.
By Miles Trost
Dreamworld
Gold Coast
Dreamworld Pkwy
Coomera
Dec 5, 2021