The Grigoryan Brothers
Brisbane Powerhouse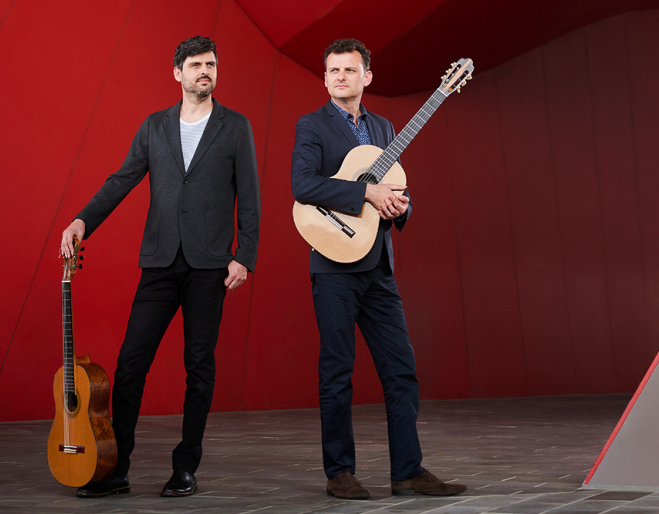 THIS EVENT IS NOW IN THE PAST. FOR MORE GREAT THINGS TO DO AND SEE IN AND AROUND BRISBANE, PLEASE HEAD TO OUR WHAT'S ON PAGE HERE
For the first time acclaimed guitarists The Grigoryan Brothers will be performing an entire program of original works at Brisbane Powerhouse on February 25, 2022.*
*The concert has been rescheduled from February 4.
During lockdown, Slava and Leonard Grigoryan created an expansive, yet intimate, musical vision of what it means to be Australian, inspired by objects personally selected from the National Museum of Australia's vast collection tracing Australia's diverse and complex history.
The suite of music is crafted around 18 personally selected and culturally significant objects, representing some of our First Nations' history as well as colonisation, migration, innovation and stories of love and loss.
Incorporating all their influences from classical to jazz and contemporary music, performed on a variety of guitars (electric, 8 string tenor ukulele, 12 string and classical), the Grigoryan Brothers take us from the deep past of early Indigenous Australians to the making of contemporary Australian society.
The evocative nature of each of the 18 compositions is heightened by high-definition 3D projections of the artefacts, creating a unique and truly poignant performance not to be missed. 
The Grigoryan Brothers
Brisbane Powerhouse
119 Lamington St
New Farm
Feb 25, 2022
7.30pm
$44-$49 + book fee
3358 8600