Land Rover Polo In The City
Dorrington Park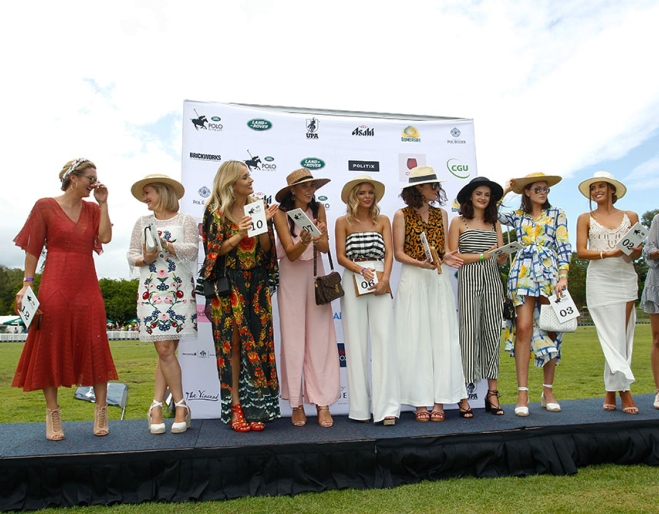 The hottest event this summer gallops into town when the annual Land Rover Polo in the City takes over Dorrington Park on Saturday, November 23, delivering unrivalled glamour, gourmet hospitality and showcasing Australia's finest polo talent, as part of the country's most successful Urban Polo series.
This year, Urban Polo is proud to present professional polo player and heartthrob Mariano 'Nano' Gracida as the star attraction, leading Team Hawaii against the Australians.
Considered one of Brisbane's most glamorous events, guests can mingle with players, VIPs and celebrities, stomp the divots (everyone's Pretty Woman moment), savour the fashion, and soak up the day's festivities. No wonder polo is the world's fastest growing spectator sport.
Blending the elegance and style of a 5-star picnic, with Champagne and delectable dining, along with a front-row vantage point for compelling competition that captivates even newcomers to the sport, this is the social (and networking) event of the year.
There will be two games, the famed divot stomp and men's and women's dash - always a much-anticipated part of the program!
Sensational prizes are on offer for men and women in Fashion on the Field, so swap your fascinators and stilettos for sun hats, fedoras, boaters, boots and wedges to complement flowing sundresses and elegant jumpsuits. Men will be in their sartorial element in dapper summer jackets, shorts and loafers. 
The Hawaiian-inspired Waikiki Polo Lounge exudes hipster cool with instagrammable backdrops, great views of the polo, substantial food and snacks for purchase, plenty of beer and wine at the cash bar, and all-day entertainment including a live band and DJ. $86 tickets will secure entry into this vibrant hospitality hub.
The Maui Polo Club, also Hawaiian themed in honour of Nano Gracida, offers a deluxe polo experience including a delicious gourmet lunch, still and sparkling wines, beer and cider, and premium polo views on the fence-line for $250. 
Get in quick! Tickets are on sale now for this Urban Polo series event and will sell out faster than a polo pony at full gallop! Giddy up... you won't want to miss it! 
Land Rover Polo in the City is a valued partner of Must Do Brisbane.com
Land Rover Polo in the City
Dorrington Park
Ashgrove
Nov 23
11-5
from $86
Map
dorrington park, ashgrove