A Midnight Visit
Fortitude Valley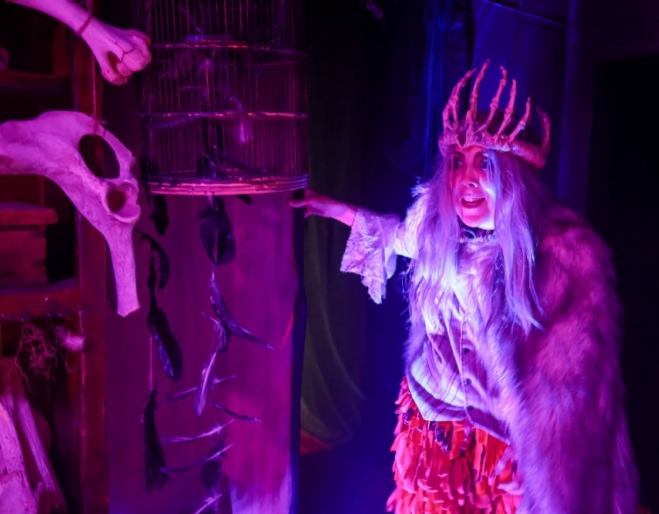 A Midnight Visit, Brisbane's unearthly, immersive theatre experience, has been extended until January 31, 2022 due to popular demand.  
The underground smash-hit, choose-your-own-adventure by Broad Encounters Productions, has been happily haunting its abandoned Fortitude Valley warehouse since late July.
Inspired by the world and works of gothic master, Edgar Allan Poe, the multi-sensory, large scale fantasy experience transforms a deserted, two-storey warehouse in the Valley into a magnificently macabre movie set with 30 fantastically frightening rooms to explore, plus an onsite bar, The Raven's Rest. 
Audiences are free to explore the themed rooms, interact with strange characters, spooky props and art installations, and curate their own eerie experience in this dark dreamworld of thrills, obsession, decadence and awe.
Part choose-your-own-adventure, part film-set, part performance, part sound-world, A Midnight Visit is a theatrical playground, providing a tantalizingly shape-shifting experience from night to night for every person who dares to embark on this beguilingly beautiful journey.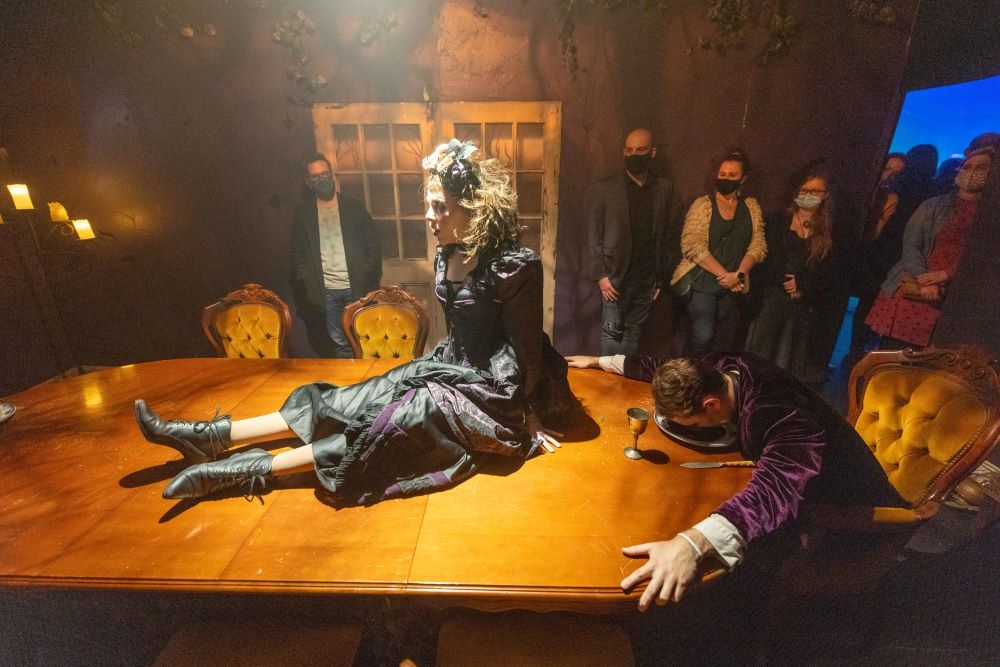 With a hint of David Lynch, Stanley Kubrick and a whiff of contemporary classics like Stranger Things, A Midnight Visit is a a performance experience like no other. 
Come with a curious mind and a brave soul as you witness, touch and feel the mysteries, madness and macabre delights of the granddaddy of gothic literature, Edgar Allan Poe. 
"Mind-blowing… An amazing maze with surprises both devilish and delightful around every corner." - The West Australian 
★★★★★ 
"A delight to all the senses" - Theatre People
★ ★ ★ ★ ★
Need to know - Use the code MUSTDOMIDNIGHT when booking for a 15% discount on your tickets.
Broad Encounters Productions is a valued partner of Must Do Brisbane.com
Image credits: Peter Wallis
A Midnight Visit
95 Robertson St
Fortitude Valley
Until Jan 31, 2022
$64.90 + book fee