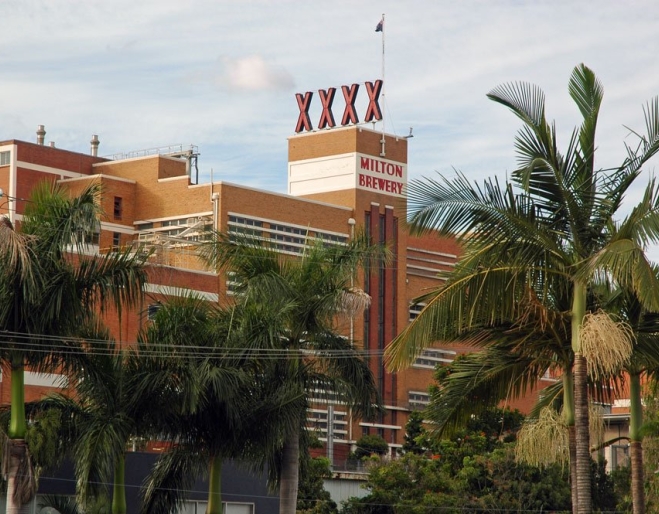 There has been a brewery on this site since 1878 when the first Castlemaine Brewery was established alongside the Milton Distillery. The Distillery closed in 1888 and in 1889 the brewery distinguished itself by becoming the first in Queensland to produce lager style beers.
In 1924, to coincide with the launch of XXXX Bitter Ale, the iconic Mr Fourex image, which still waves and winks at motorists on Milton Rd today was conceived and a sketch of the brewery itself began featuring on beer labels. Nobody is certain whose image Mr Fourex was modelled on although one school of thought has him as Paddy Fitzgerald, one of XXXX's driving business forces and another has him as a popular dwarf who sold newspapers in the Valley at the time.
The striking brick stream-lined Moderne building which today houses the brewery came to be between 1940 and 1956, with the central tower block containing the brew house built in the 1940s, the western cellar block in 1954 and the eastern block in 1956.
Visitors can tour the brewery to get the full beer story and/or stop at the Ale House, a beer-oriented café which is open for lunch Mon-Fri for a meal or a graze.
XXXX Brewery
Milton rd
Milton
Map
Milton Rd, Milton, Queensland