Functions & Conferences at Hillstone
St Lucia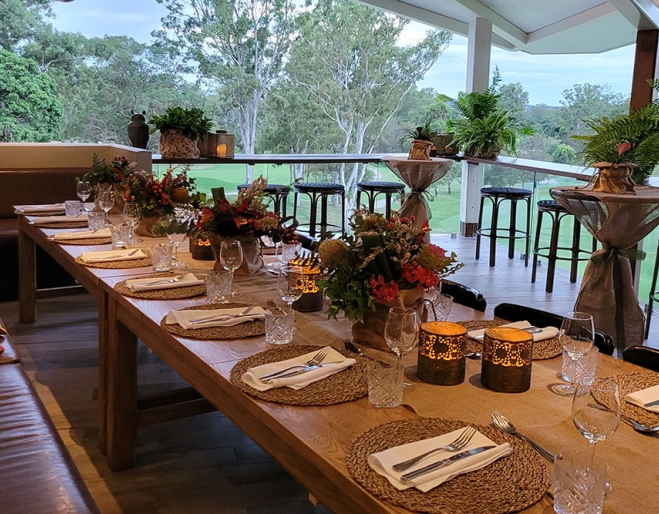 With Brisbane's best public golf course, superb conference and team building facilities and superb grounds with lots of space, Hillstone St Lucia provides the ideal location for team building events and activities.
Taking your team away from the daily grind to an outstanding location can work wonders when it comes to strengthening your staff's teamwork abilities and developing them professionally.
Easily accessible from all areas of Brisbane and beyond, you will be able to enjoy excellent customer service, warm hospitality, and extensive facilities in peace as you offer your team an unforgettable day away from the office. The rooms at Hillstone have the capacity to cater for between four and 500 delegates, in a well-lit, temperature controlled and extremely comfortable environment.
With complimentary parking and Wi-Fi, superbly appointed meeting rooms and conference facilities and an extensive bespoke dining service, you will be able to design the ideal event for your staff.  And there is always the opportunity to combine business with pleasure, taking time out for a relaxing game of golf after a hectic morning undertaking business.
Good to know -  One of the most sought-after function venues in Brisbane, Hillstone is suitable for all functions, including private or charity events, weddings and school or university events. Whatever the occasion, Hillstone St Lucia will ensure your next function or event is as special as it is successful.
Hillstone St Lucia is a valued partner of Must Do Brisbane.com
Hillstone St Lucia
Golflinks
Carawa St
St Lucia
3870 3433