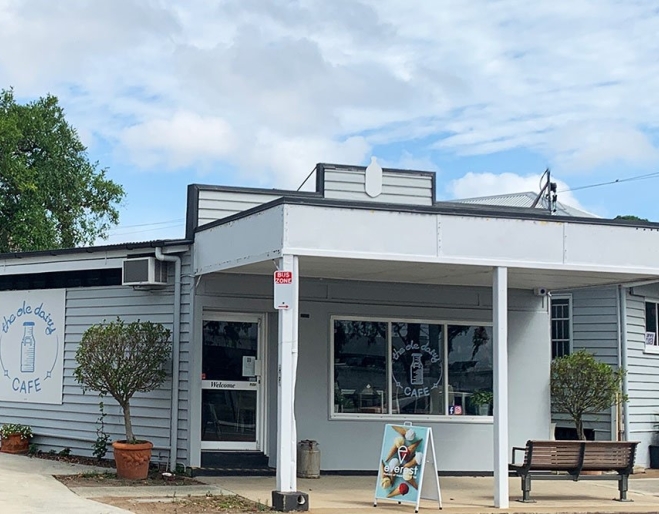 The Ole Dairy is a convivial cafe that is honouring its predecessor the original dairy at Banyo, that once upon a time occupied this quaint shop and surrounding land.
Still with a country feel, The Ole Dairy on St Vincents Rd, is owned and operated by former international flight attendants Katrina Matthews and 2017 MasterChef contestant Benita Orwell.
Everything old is new again, as this delightful cafe shares a congruence with the past through their menu which is modern cooking inspired by traditional recipes.
There are foodie gifts on offer, as well as hilarious gift cards for any occasion. Takeaway antipasto platters are available, and the local honey from a hive in neighbouring Virginia was a wonderful find.
Another very handy addition to the Banyo foodie scene, the cafe is open for breakfast and lunch, evoking an old world milk bar vibe with malted milkshakes, spiders, gelato and marshmallows - all favourites from the past.
The Ole Dairy's signature dish is the delectable Fraser Island Spanner Crab sandwich, with a gluten-free version on offer. Coffee on pour is Fox, the perfect accompaniment to one of the cafe's delicious sweet treats.
Nice to know - The spanner crab sandwich and gelato are a must-try.

Need to know - Customer parking is plentiful both onsite and in the nearby streets.
By Jodi Stewart
The Ole Dairy
250 St Vincents Rd
Banyo
0402 749 613