Northey St Organic Market
Sunday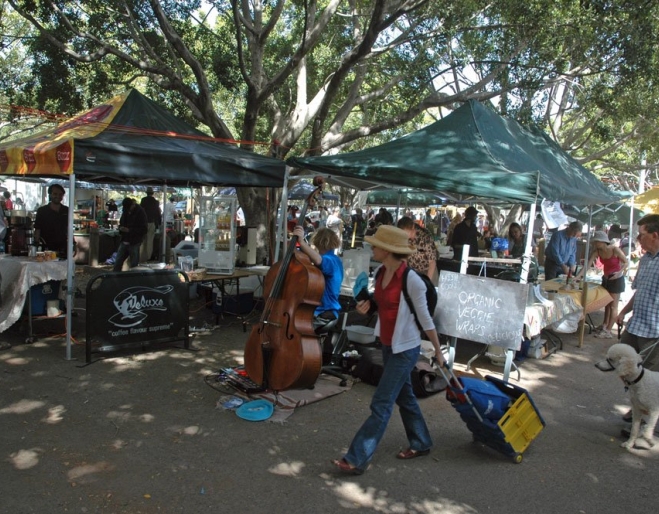 Held in the shaded car park adjacent to the farm, Northey Street Organic Market is the only purely organic produce market in Brisbane.
Cellist and saxophonists serenade shoppers as they stock up on free range eggs, fresh honey, fair trade coffee beans, herbs and Asian greens amongst the plethora of pesticide free produce. It's also the place to buy a takeaway caffeine infusion before entering the farm zone where chai rules.
Here you'll find a scene straight out of Woodford Folk festival - people in colourful clothes sitting round on logs and hand-built tables chatting and enjoying breakfast at the Chai Cafe.
Make time for the enchanting little farm that this is attached to – a tangle of vege patches, herb gardens, chicken coops, a nursery and rustic play equipment, with the odd wandering minstrel making their way throughout.
If you happen to park in the vicinity of Walker St check out the thirteen bottle trees forming a guard of honour.
More of the best things to see and do in Windsor HERE
Northey St
Windsor
Windsor Station
Sunday 6-10.30am
3857 8775
Map