Spicy Affair Indian Restaurant
Kenmore
Spicy Affair in Kenmore is an ambient, little Indian restaurant renowned for its flavoursome, authentic Indian cuisine.
Located on Moggill Road, Spicy Affair is arguably the best Indian restaurant on Brisbane's westside, winning over locals with its  delicious Indian fare, friendly service, and stunning decor featuring gorgeous Indian chandeliers, imported timber furniture, and bronzed walls with a waterfall backdrop behind the bar.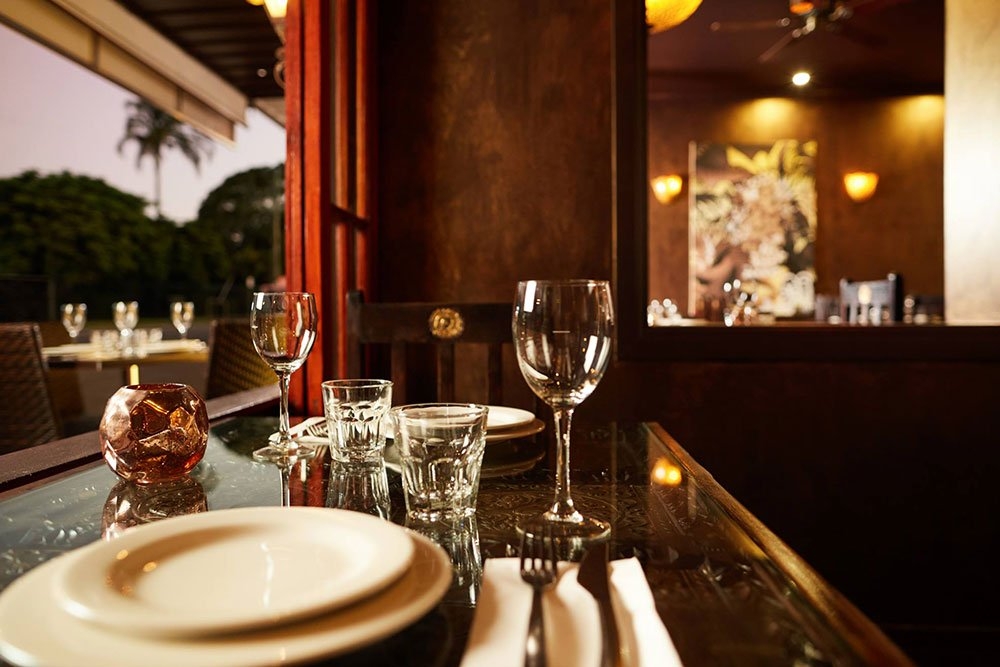 The mouth-watering menu boasts a unique blend of ethnic and progressive dishes prepared by Indian-born chef and owner Jixon Chirayil, who has more than 18 years experience cooking south and north Indian cuisine. Start with tasty appetisers such as hand-made samosas, onion bhajia, cauliflower pakoras, and melt-in-your-mouth chicken tikka (marinated in yoghurt and spices, cooked over charcoal in an authentic tandoori oven).
Mains include everyone's favourite Indian curries - korma, madras and vindaloo, made with your choice of beef, chicken or lamb - as well as Spicy Affair's extensive range of signature dishes including all-time favourite butter chicken, chicken tikka masala and lamb jalfrezi.
Other stand-outs on the menu are beef rendang, chicken mappas, Fijian goat curry, and Ceylon lamb (Chef's favourite dish cooked with English spinach, coconut and spices); while sumptuous seafood dishes worth sampling are fish malabar (fish cooked in a spicy roasted coconut sauce) and seafood moilee - a specialty from Kerala (where Chef was born) of fish simmered in saffron and coconut curry.
In addition, there are plenty of vegetarian dishes such as dhal (red lentils cooked with onions, tomatoes and spices), palak paneer (blend of spinach, onions, spices, and homemade cottage cheese with a hint of cream), and alloo mattar (potato and peas cooked with aromatic spices). All mains include complimentary basmati rice. 
Rounding out the menu are rice dishes, freshly baked naan bread, pappadums, and delicious desserts: mango kulfi (ice-cream), pistachio kulfi, and gulab jamun (golden dumplings infused with rose water sugar syrup). 
By Deb Lidster   
Spicy Affair
2059 Moggill Rd
Kenmore
Licensed
BYO wine only
3878 9867