Zaatar Bakery
Logan Central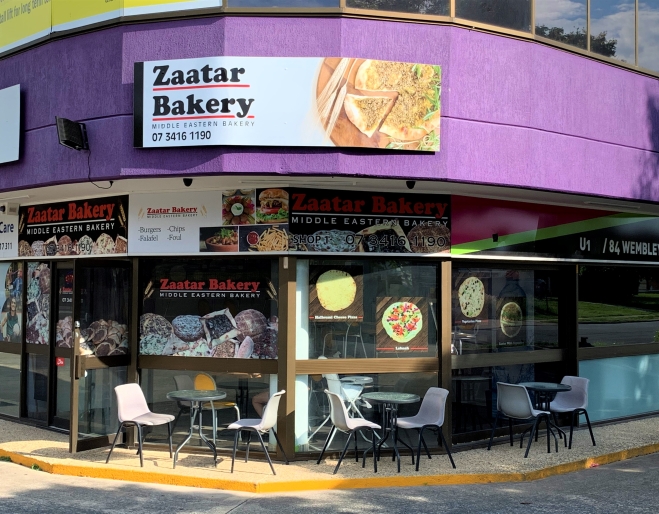 Zaatar Bakery is an authentic Middle Eastern bakery found in the heart ot Logan dishing up Lebanese-style pizzas.
Located on Wembley Road at Logan Central, this little slice of Lebanon offers friendly service with dining provided inside the tidy space as well as al fresco. 
Lebanese pizzas also known as manoush are made fresh to order in the oven and then topped with traditional toppings from zaatar and kishk, to labne and spicy sujuk sausage. 
Other popular items include kaak (a traditional Lebanese milk bun), delicious pastries filled with spinach and feta, and shanklish  (Middle Eastern cheese) or  mushroom and olive pies. 
In addition customers can order plates of falafel  or foul (cooked fava beans) as well as burgers (beef, chicken, vegetarian) and hot chips.   
By Deb Lidster 
Zaatar Bakery 
84 Wembley Rd
Logan Central
3416 1190