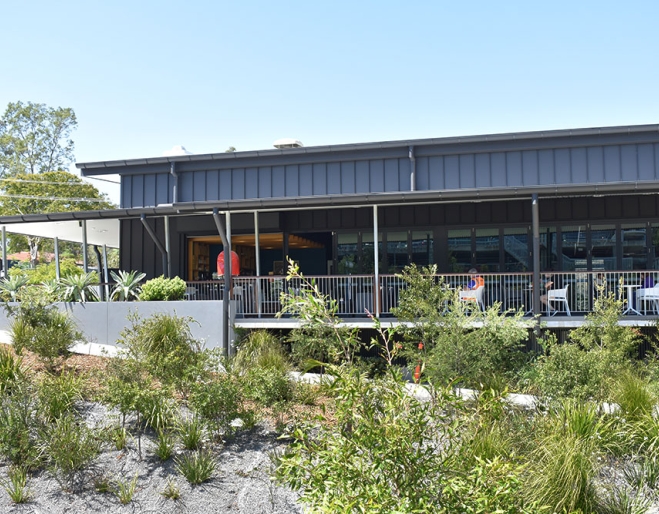 One Table Cafe in Kenmore is a spacious, modern cafe with plenty of indoor seating as well as a breezy outdoor verandah overlooking native gardens.
The lounges on the verandah provide an enticing spot to enjoy a meal while watching the resident birds explore the gully below.
Breakfast and lunch at One Table Cafe includes eggs benedict, seasonal fruit waffles, toasties (pulled beef, chicken pesto, ham, cheese & tomato relish), as well as salads, sandwiches, rolls and wraps. Drinks range from Bellissimo coffee, fresh fruit smoothies and juices (Noah's orange, apple and guava) to organic Teza iced tea and Bundaberg sparkling.
Aside from coffee, the front counter of this cafe also features sweet and savoury treats such as quiches, strawberry & rhubarb tarts, raspberry lamingtons, banana bread, and a gluten free range (lemon, cashew & chia slice, raw snickers slice and pistachio & coconut bars).
Need to know - Parking is available onsite (access via Churches of Christ function centre car park).
One Table Cafe
41 Brookfield Rd
Kenmore
3363 1840