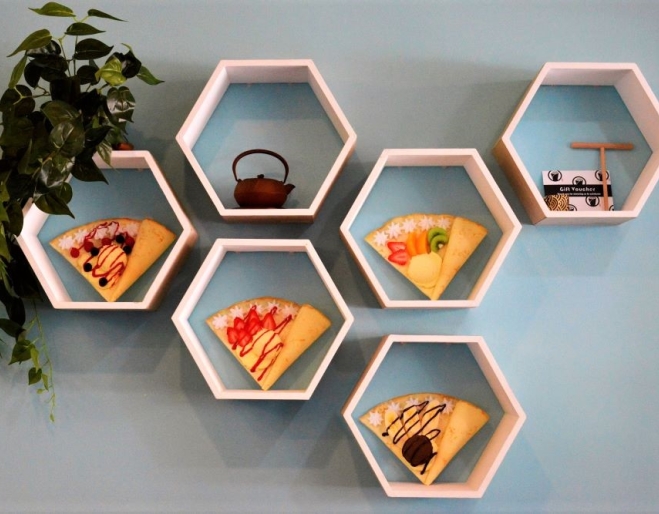 Crepe Kamon is a cute little Japanese eatery in West End serving delicious Japanese-style crepes with sweet and savoury fillings.  
A popular street food found throughout Japan, Japanese sweet crepes are rolled up to resemble a cone and filled with fresh fruit, whipped cream, custard cream and ice-cream. Scrumptious crepes include Berry (blueberries and raspberries with vanilla ice-cream), Chocolate Banana (bananas, Toblerone chocolate and chocolate ice-cream) and Matcha with red bean paste, shiratama dangos and matcha ice-cream.
Savoury crepes, made with 100% buckwheat, are served on plates with traditional crepe toppings such as ham and egg, mixed mushrooms, and colourful veggies. Alternatively, there are Japanese-flavoured toppings: miso chicken, shabu-shabu pork and wagyu beef.
In addition, there are plain crepes with simple fillings like lemon cream cheese, salted caramel sauce or vegemite and cheese. 
Drink wise, there's locally roasted Wolff coffee, matcha lattes, Japanese green tea and Arakai Estate tea from the Sunshine Coast. 
Good to know - Vegan and gluten-free crepes are available, as well as dairy-free and gluten-free ice-cream.  
By Deb Lidster 
A full list of the best Japanese restaurants in Brisbane HERE
Crepe Kamon
Shop 1, 60 Vulture St
West End 
3846 5443