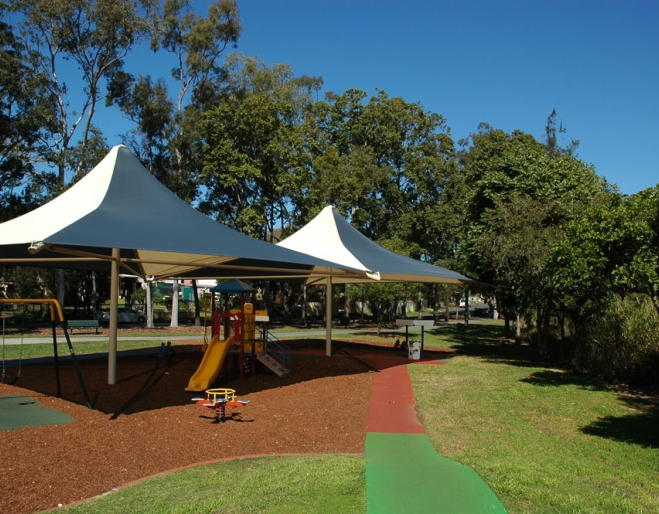 This is one of a handful of parks where children and dogs can happily co-exist as they run free under the watchful eye of their owners.
The playground may be small in size and in clientele but it's a lovely peaceful spot fringed by Enoggera Creek and as well as featuring a little hilly circuit for beginner bike and scooter riders, it's connected via a tree-lined path to a bridge from which to view ducks, turtles and eels (all of which respond to bread scraps) in Enoggera Creek.
The dog off leash enclosure is also on the small side and lacks shade so probably doesn't warrant going out of the way to visit unless with children in tow.
Check out our guide to the best dog parks in and around Brisbane HERE
Bancroft Park
Praed St
Red Hill
Map
Praed St, Red Hill, Queensland