Flagstone Water Play Park
Flagstone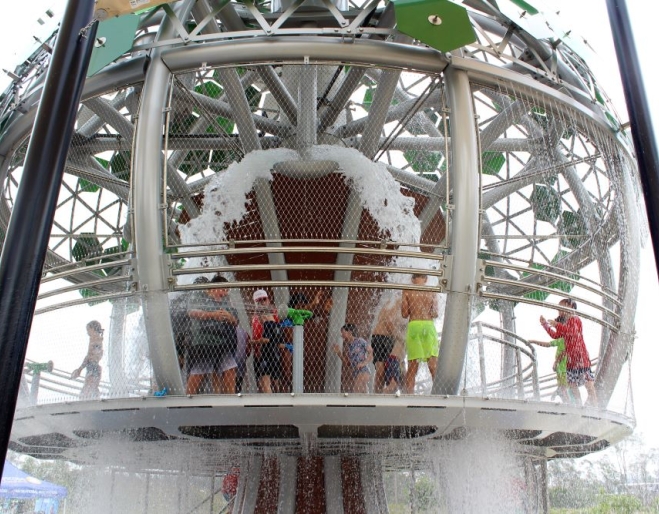 Flagstone Water Play Park is a stunning state-of-the-art community water park in the new up and coming suburb of Flagstone, City of Logan.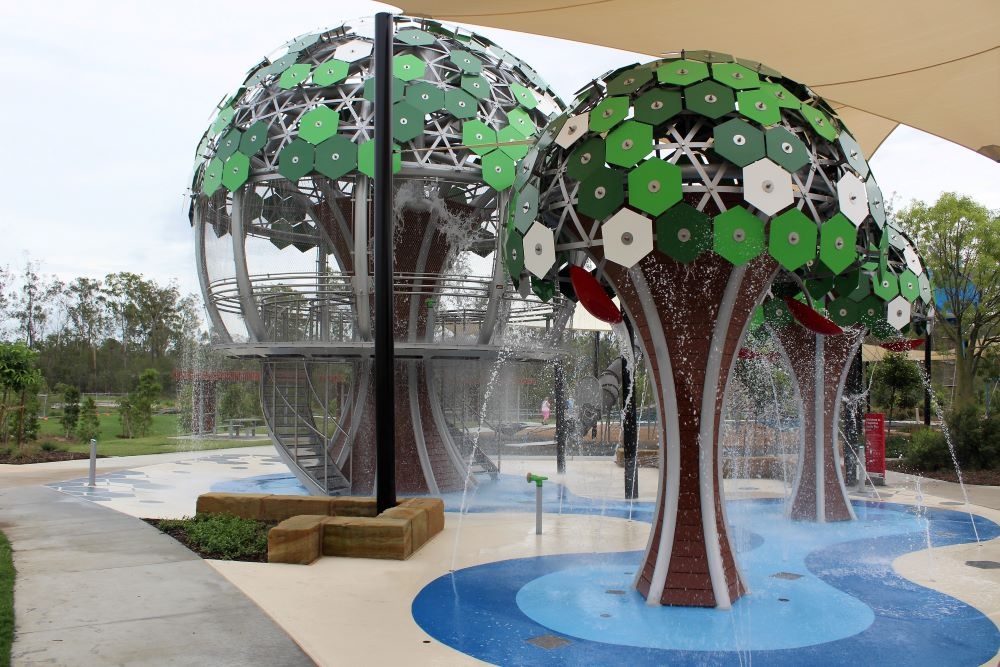 The innovative water playground, one of Australia's most modern, features a 10m climbable treehouse water feature, tree-shaped waterfalls, and a 'zero depth' water course with jets, blasters and bubblers.
All water at the park is recycled from balance tanks, flowed through a filtration sanitation system and delivered back to the Water Play Park ensuring water usage is kept to a minimum.
Whilst at the Water Play Park, be sure to check out other great facilities at the mammoth Flagstone Regional Rec Park, including a competition-standard urban skate plaza, one of Queensland's first water play facilities for dogs, and a huge adventure playground featuring an 11-metre tower.
PEET Ltd is a valued partner of Must Do Brisbane.com
Flagstone Water Play Park
Trailblazer Dr
Flagstone