El Delicioso
Howard Smith Wharves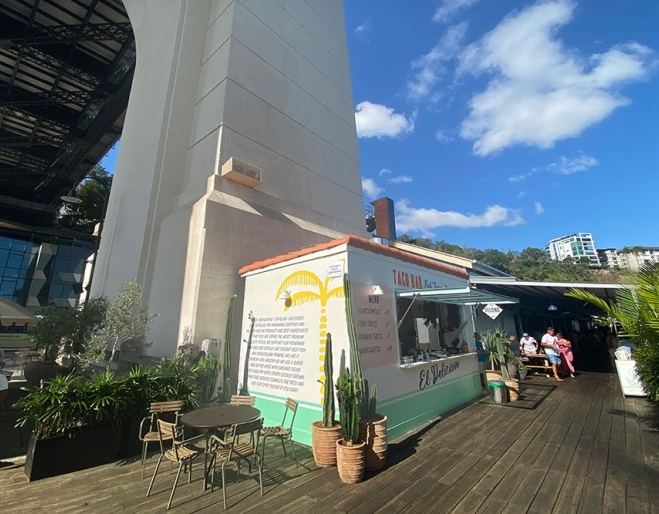 El Delicioso is a funky little Mexican taco shack tucked under the Story Bridge at Howard Smith Wharves.
Grab a takeaway budget bite to eat or drink and pull up a seat at the nearby tables or head over to the lawn or steps on the water.
Here you'll find prawn or fish tacos for $7 each or guacamole dip and corn chips ($10) to be washed down with Margaritas ($14).
El Delicioso
Howard Smith Wharves
5 Boundary St
Brisbane CBD