Undersea Putt & Play
Redcliffe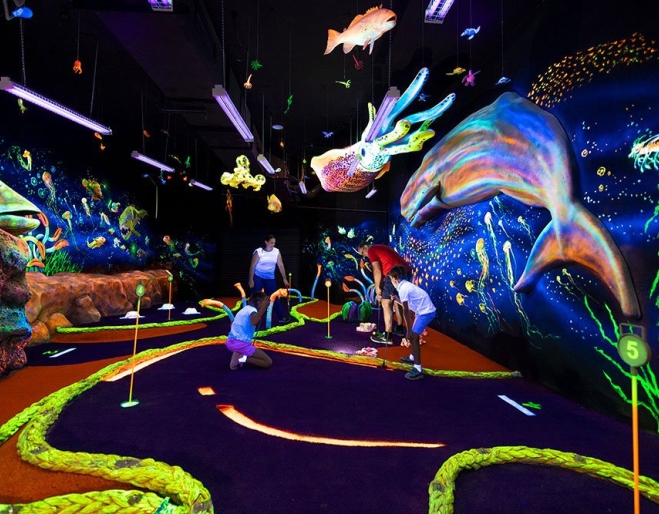 Undersea Putt & Play is an epic entertainment precinct in Redcliffe, featuring an underwater-themed mini golf course and a games arcade.
As well as a state-of-the-art 18 hole putt putt course and gaming arcade, the venue has an onsite cafe and bar.
Mini-golf players can take an underwater journey to the bottom of the sea, with wild and wonderful creatures including sharks, a giant squid, sperm whale, mermaids and pirates.
As you putt over the ocean floor, you will discover ancient fossilised prehistoric fish, great white sharks, crocodiles and even whirlpools.
And the fun doesn't stop there - when your mini-golf game finishes, head to the arcade where you will find over 30 games to play.
And while you're there, you can grab a drink or casual bite to eat from the onsite café or bar.
Need to know - Bookings are recommended.
Moreton Bay Region Industry and Tourism (MBRIT) is a valued partner of Must Do Brisbane.com.
Undersea Putt & Play
Bluewater Square
Sutton St
cnr Anzac Ave
Redcliffe