BrisStyle Twilight Market
Brisbane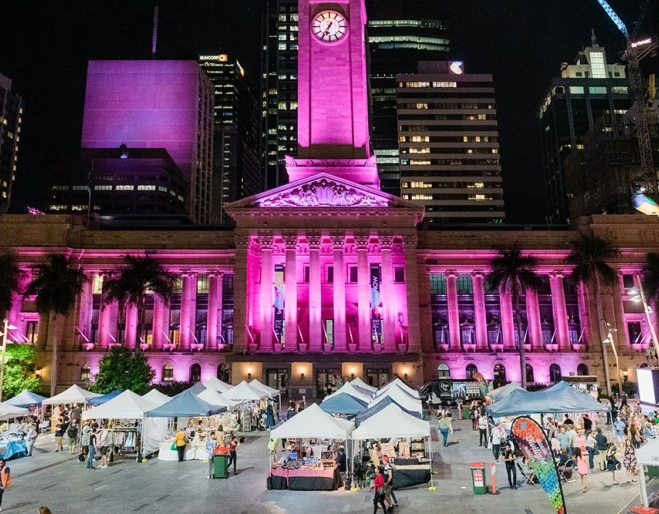 As Brisbane markets go, they don't get much better than the lantern-lit BrisStyleTwilight Market with the backdrop of an illuminated City Hall and a giant solar-powered Christmas tree towards the end of the year.
Dates for 2021 markets are: December 3, 2021. 4-9pm.
And the wares more than do justice to the setting, for assembled under the historic clock tower that has at one time contained both the Queen and the Beatles are the largest number of stalls peddling quality hand made goods to be found in the one spot.
Expect unique ranges of summer clothing, inspiring artworks to adorn your walls, cleverly crafted ceramics and so much more.
Here you'll find everything from skull brooches, crochet caps, cards, textile jewellery, gritty tees, resin jewellery and children's PJs to lingerie, upstyled army bags, cushions and accessories made from everything imaginable – scrabble letters, typewriter keys, skateboard pieces, kimonos, fob watches and jelly balls.
And that's just the half of it, for there over 100 emerging and established artisans represented at these markets in Brisbane.
Images courtesy of BrisStyle Facebook
BrisStyle Twilight Market
King George Square
Ann St
Brisbane
Free
Map
King George Square, Brisbane QLD