sAme sAme
Fortitude Valley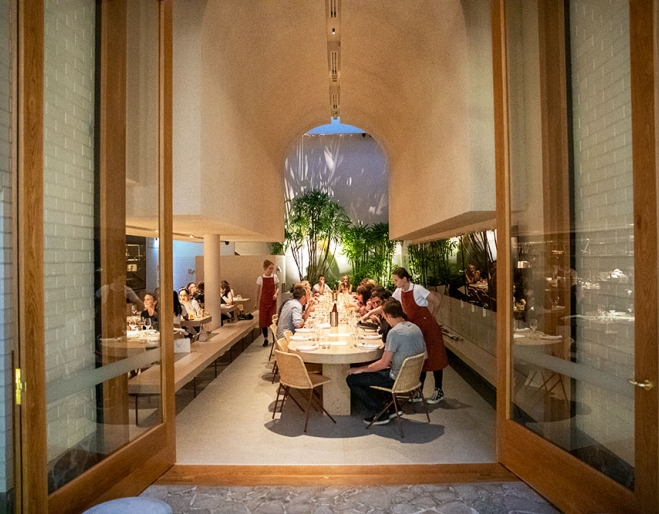 sAme sAme is a stunning, contemporary, 2-level Thai restaurant and bar in Fortitude Valley's uber-chic Ada Lane, having relocated there from their old digs with a new look and new name (previously LONgTIME Thai).
Some things remain the same though and in this case it is most of the creative cutting edge menu that had punters queueing every night to get their fix.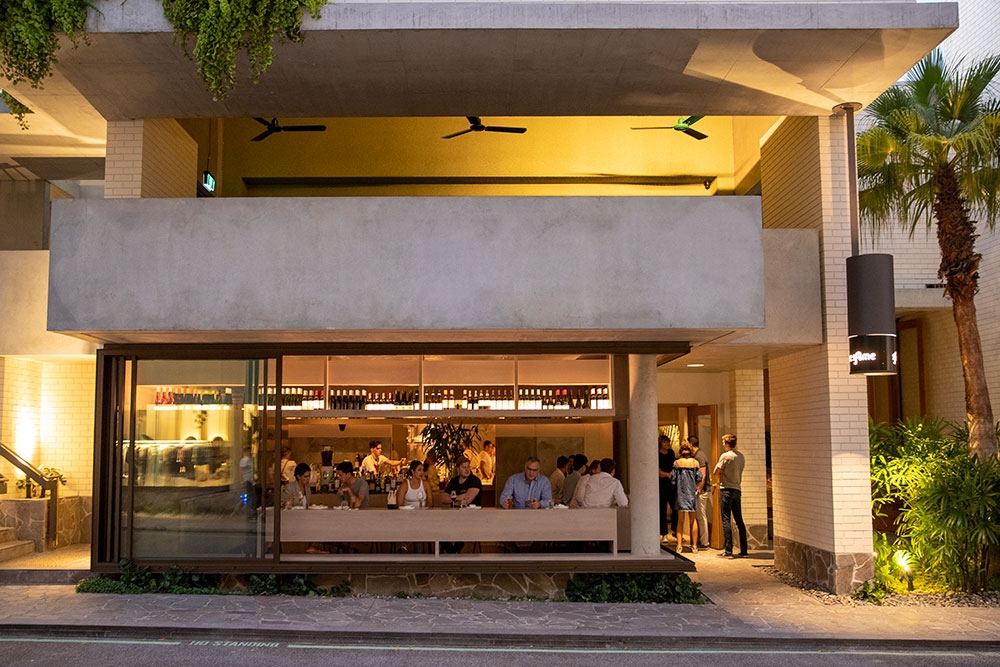 Diners can pull up a seat at the long bench at the window and watch the passing stylish parade, or at one of the long, bustling communal tables in the minimalist interior. Upstairs is Los, a gorgeous, high-ceilinged open bar, perfect for a pre- or post-dinner drink (Thai-inspired cocktails, wine or beer or one of 110 tequilas from the dedicated back bar) and a bite of delicious Thai bar food. 
Most of the food served at sAme sAme is derived from the popular LONgTIME menu, with raw starters including beef tartare nahm tok or kingfish, green mango, Thai basil and chilli oil and bar snacks such as betel leaf with sticky pork, peanuts, pineapple and Vietnamese mint; prawn larb taco, lettuce, shallots and red nahm jim or soft shell crab bao with apple slaw.
Sensational salads include the likes of grilled chicken, lemon grass and turmeric with garlic, ginger and shallots or grilled prawns, red curry paste and snake beans with Thai basil, lime and sweet chili. And, not to be missed are the curries - think Moreton Bay Bug coconut and turmeric curry with kafir lime leaf or sour yellow curry with fried cauliflower, celery, cucumber and dill.
Noodle and rice dishes include roasted pork belly pad se uw with pickled chilli or fried rice, bay prawns, chilli, spring onions and fish sauce, and for dessert, there's deliciousness like peanut butter parfait, chocolate mousse and peanut sand or basil gelato, lychee and ginger granita and cultured cream.
Drinks-wise, sAme sAme's 140-bottle wine list keeps it simple with the 3 Rs - riesling, rose and rhone, as well as a smattering of boutique Australian producers, plus there's also a selection of craft beers.
Nice to know - There are 2 banquet options for those who can't decide and for groups of 7+. sAme sAme is also available for private functions.
Need to know - Dinner bookings are only taken for 5.30pm, 6pm and 6.30pm and lunch Fri-Sun at 12pm, 12.30pm, 2pm and 2.30pm. After those times, it is a walk-in restaurant.
sAme sAme
Ada Lane
Fortitude Valley
Licensed
3188 1418