Walter Taylor Bridge Tours
Indooroopilly
The gothic white towers of Indooroopilly's Walter Taylor Bridge have long been a source of public fascination and now the northern tower is open for tours.
Designed by Walter Taylor and built in 1936, the bridge was originally home to the tollgate keeper and his family. Then, once the river crossing became free the towers continued to be occupied, with the last resident and descendent of the toll keeper's family moving out in 2010.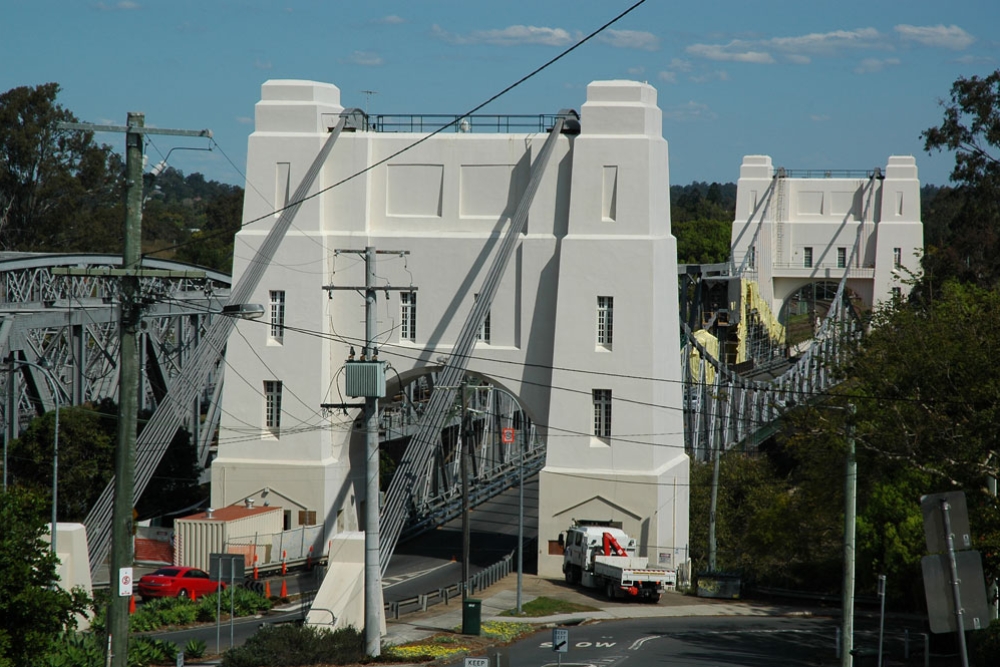 Since then the towers have been closed until BCC had the Indooroopilly side tower refurbished and opened for the first time to the general public.
Tours, which are run by the Brisbane Greeters, depart from the corner of Lambert Rd and Railway Parade on the hour, are 2km and take approx. 45 mins. A good level of aerobic fitness is needed as, after crossing the river via the Jack Pesch Bridge and descending to the Taylor Bridge reserve, there's a climb of 108 steps to reach the top floor of the tower.
The reward, besides getting to explore the nooks and crannies of the bridge interior, are the unique views from the balcony and windows and the long-awaited chance to glimpse what it'd be like to set up home here.
Need to know: Bookings are essential, comfy walking shoes recommended and there's a maximum of 12 visitors per group.
TOP PIC: Image Courtesy John Oxley Library, SLQ
Walter Taylor Bridge Tours
Railway Pde
Cnr Lambert Rd
Indooroopilly
Indooroopilly Station
Sat-Sun 10-4
Max 12/group
Free
Bkg Ess. 3178 4500
Map
Railway Pde cnr Lambert Rd Indooroopilly