Lincoln Austin: The Space Between Us
Ipswich Art Gallery
The Space Between Us is an intriguing exhibition featuring the exquisite geometry of Australian artist Lincoln Austin, opening at the Ipswich Art Gallery on Saturday, May 15, 2021. 
Highlighting the artist's 20-year career, The Space Between Us brings together more than 60 sculptures and works on paper from public and private collections that reveal Austin's abiding delight in pattern and perception.
Austin's artistic practice is driven by his feeling for materials, his interest in perception and optical effects, and his desire to activate space.
According to the exhibition's Curator Samantha Littley, it was an honour to curate the exhibition as the process provided a chance to reflect on, and chart, the evolution of Austin's practice.
Through artworks of varied scale, from delicate miniature assemblages to expansive installations, the artist's work playfully captivates the viewer in an immersive experience of colour, design and whimsy.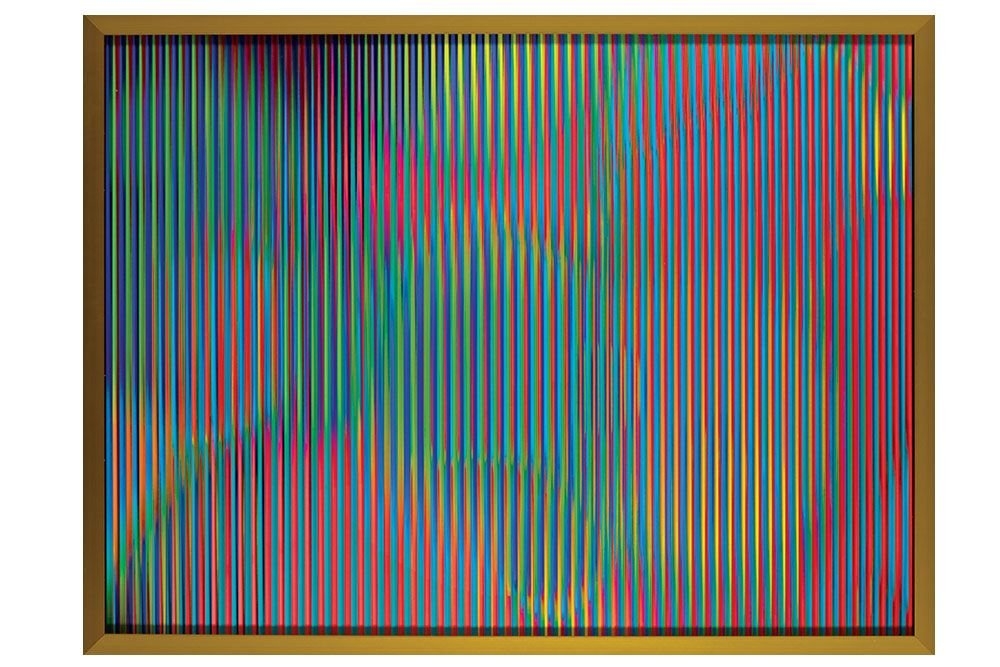 "Lincoln's work is inherently beautiful, impeccably made and fundamentally thought provoking. Beyond an immediate response to the visual stimuli present in the artworks, there's a desire to figure out how they achieve their mesmerising effects", Littley said. "Audiences can expect to be intrigued and enthralled."
Ipswich Art Gallery is a valued partner of Must Do Brisbane.com
Image Credits:
Image 1: Lincoln Austin Imperfect Pattern L/ Field of Vision (2009) polypropylene, 210 x 840 x 420 cm. Donated through the Australian Government's Cultural Gifts Program by Lincoln Austin, Moreton Bay Regional Council Art Collection
Image 2: Lincoln Austin Philadelphia (Thank You for Asking) (2018) galvanised-steel mesh, synthetic polymer paint, polyurethane varnish, 52 x 52 x 46cm. Collection: Michael and Kylie Rayner
Image 3: Lincoln Austin Skydoor (2016) polycarbonate, timber, synthetic polymer paint, adhesive tape, 215 x 215 x 52 cm.
Sunshine Coast Art Collection. Gift of the artist 2017
Image 4: Lincoln Austin Tongue Twister (2010) stainless steel, 59 x 118 x 59 cm. Collection: Michael and Kylie Rayner
Image 5: Lincoln Austin The Point of No Return (2015) acrylic rods, inkjet print, aluminium, 58 x 77 x 4 cm. Collection: Michelle James and Rudi Steinbusch
Lincoln Austin: The Space Between Us 
Ipswich Art Gallery 
d'Arcy Doyle Place
(Nicholas Street)
Ipswich 
May 15-Aug 8, 2021 
Daily 10am-5pm
Free