Abbey Road Live
The Star, Gold Coast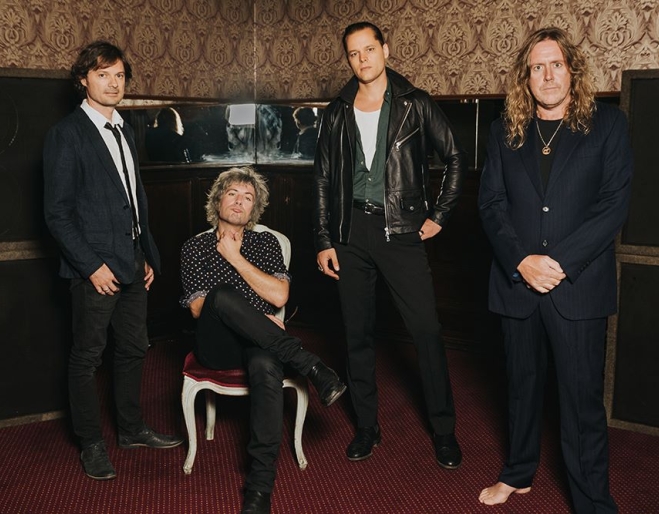 The Beatle's Abbey Road Live in Concert, performed by some of Australia's most respected musicians at Brisbane's stunning new live music venue, Fortitude Music Hall, on Sunday August 18, has now sold out, but tickets are still available at The Star, Gold Coast on Saturday August 17.
Australian supergroup ARC, featuring Kram (Spiderbait), Mark Wilson (Jet), Davey Lane (You Am I) and Darren Middleton (Powderfinger), will bring one of the greatest albums of all time to life on stage.
Celebrating the 50th anniversary of the iconic Abbey Road album, these self-confessed Beatles tragics will perform Abbey Road in full, from start to finish, followed by a second set which will include a selection of Beatles' songs spanning the band's career and catalogue. 
ARC will be joined live on stage by special guests Ash Naylor (Paul Kelly, Even and Rockwiz), Linda Bull (The Black Sorrows, Vika and Linda Bull), Brett Wolfenden (The Pictures, Jim Keays) and James Fleming (Eagle and the Worm, Bob Evans).
Visit Live Nation for complete tour, ticketing and VIP Experiences information - including the Ultimate VIP Meet n Greet Experience which offers exclusive access to a Q&A session and an acoustic performance.
By Deb Lidster 
Live Nation is a valued partner of Must Do Brisbane.com
Abbey Road Live in Concert
The Star, Gold Coast
Aug 17
Fortitude Music Hall, Brisbane
Aug 18 (SOLD OUT)