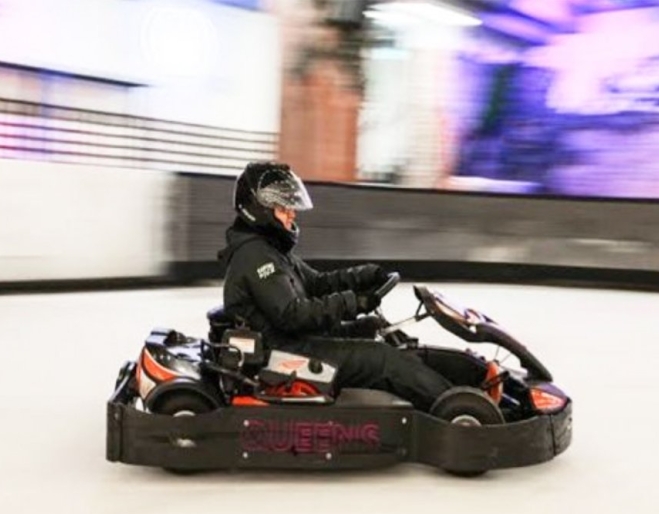 You've tried indoor go karting, now it's time to experience the exhilarating thrill of Ice Karting - that is, go karting on ice!
Coming to Brisbane from November 3-7, 2021, this is your chance to try the skid-fuelled thrill of driving on ice - power sliding around corners and having high speed competitive fun.
The way it works is that you will take a kart on a pristine track with up to eight other drifters, who will all race to see who can rack up the most laps within the time limit, as well as competing for the fastest lap time, with one racer crowned the champion. 
And the fun doesn't end there! You'll also get to enjoy a host of off-track activities including a winter-themed bar serving up your favourite cocktails as well as traditional winter games like curling, hockey puck shooting, and ice luges.
Ice Karting
Location TBA
Nov 3-7, 2021
$85pp