The Nucleus
South Brisbane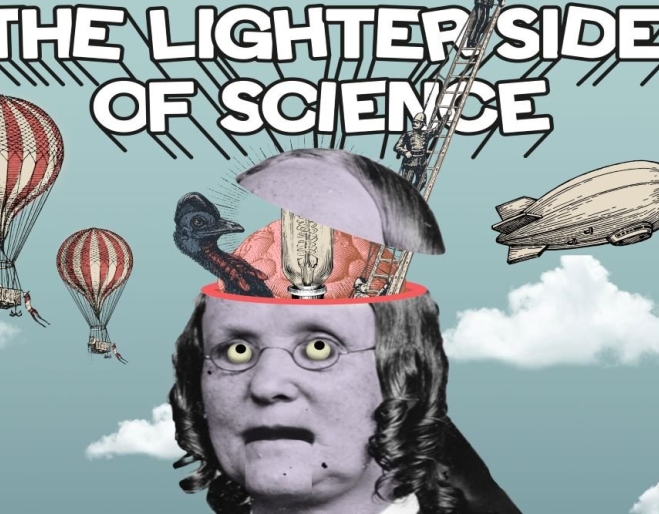 World Science Festival Brisbane's ultimate hangout spot is The Nucleus - part lounge room, part laboratory. 
A short stroll from Queensland Museum on the banks of the Brisbane River, the Nucleus will offer a variety of diverse and fun programming for all ages with family programming throughout the day, while adults can listen to live music with a drink in hand as the sun sets. 
Program highlights include:
Beauty and the Beats, Fri Mar 26 2021, 5:30pm, Free
Enjoy intricate playing of the guitar, grounded by the bass of the beatbox when Beauty and the Beats perform. The Brisbane-based acoustic R&B group create pop-inspired, R&B acoustic music mixed with rap, resulting in a fresh sound.  
Lighter Side of Science, Fri Mar 26 2021, 7pm, Free
This science variety night is like no other with trivia, comedy and bizarre science stuff, guaranteed to entertain. If you're up for an unforgettable evening of mind-boggling, jaw-aching, simulated science-silliness, then drop in to enjoy liquid libations, play quick rounds of smart phone trivia and learn about the stranger side of science while listening to some cool tunes.
Science (in) Fiction, Sat Mar 27 2021, 5pm, Free                                                                                                                                     
This panel will explore the role of fiction in communicating scientific facts - as a means of contextualising ideas, applying them to everyday lives, and reaching more-diverse audiences.
Ockham's Razor, Sat Mar 27 2021, 6:30pm, Free
ABC Science returns to Brisbane for a special recording of Ockham's Razor - a weekly podcast and program on ABC Radio National. A soapbox for all things scientific,  expect a jam-packed afternoon of short talks that will intrigue, excite and inspire.
Science of Beer, Sun Mar 28 2021, 2pm, Free                                                                                                                      
Beer isn't just tasty, it's also chockfull of science - one of humanity's first great science experiments. Join Beer Matt and Dr Joel as they talk about the secrets of brewing beer and why bubbles go down in a glass of Guinness, plus more.
Nice to know - No bookings are required for any on these events.  
Queensland Museum is a valued partner of Must Do Brisbane.com
The Nucleus 
River Plaza 
Queensland Cultural Centre
South Brisbane 
Mar 26-28, 2021 
Free