Paul Kelly & Paul Grabowski
Brisbane Powerhouse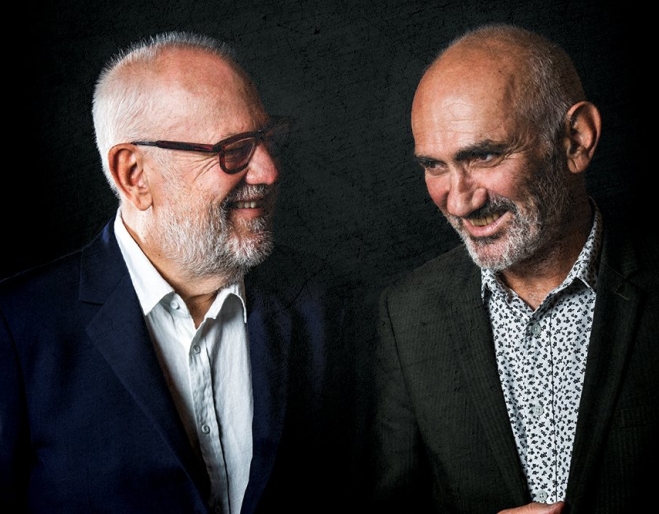 'Australian music royalty' Paul Kelly & Paul Grabowsky, will be bringing that voice and that piano (and the occasional harmonica) to Brisbane Powerhouse for special performances on October 9 and 10, 2021.
Grabowsky and Kelly will perform works from their ARIA-winning album Please Leave Your Light On, pairing Kelly's beloved songs with Grabowsky's astonishing talent to reimagine them.
Paul Kelly and Paul Grabowsky are each regarded as the poet laureate in their chosen field - Kelly is counted amongst our most lauded wordsmiths while Grabowsky, is one of our most respected note-smiths.
Following a one-off performance in 2019 at the bespoke arts space UKARIA in the Adelaide Hills, they concurred that this collaboration deserved further development, the result being the ARIA Award-winning album Please Leave Your Light On.
This performance will feature works from the album, taken mainly from Kelly's vast catalogue, with Grabowsky, an astonishing musical polymath, giving the songs a fresh framework while not losing sight of Kelly's intent.
Kelly describes singing with Grabowsky as 'like walking a tightrope…as if we are acrobats together. We have to pay serious attention to one another to pull the songs off. I like that'.
Paul Kelly and Paul Grabowsky will also be joined for these magical performances by special guest support act, Kee'ahn.
Brisbane Powerhouse is a valued partner of Must Do Brisbane.com
Brisbane Powerhouse
119 Lamington St
New Farm
Oct 9 & Oct 10, 2021
3358 8600