Queensland Symphony Orchestra
2022 Season
Queensland Symphony Orchestra will celebrate its 75 anniversary in 2022 with a breathtaking musical journey, including epic symphonies from the classical canon, spine-tingling solos, world premieres by Australian composers and more.
From intimate chamber performances to iconic classics in QPAC's Concert Hall, the Orchestra's 2022 Season has more concerts than ever before. Whoever you are, and whatever your musical journey, the 2022 Season has something for you.
Audiences will be treated to music from the great classical composers, including Beethoven, Brahms, Rachmaninov and Tchaikovsky, as well as 20 works from Australian composers, half of whom are Queensland born, raised, or a resident.
The stellar season will open with the second annual QSO Favourites event, which will feature a brand new work from composer Craig Allister Young, celebrating the Orchestra's 75 years of music making. 
The Orchestra will celebrate the 90th birthday of John Williams with a special concert in April featuring the American composer's epic fanfares from Star Wars and Indiana Jones, to Schindler's List, Harry Potter and more, conducted by Nicholas Buc. 
In July, the Orchestra welcomes one of the most sought-after young tenors in the world, Kang Wang. The Australian-Chinese singer is a rising star in the opera world and joins with conductor Giordano Bellincampi and QSO to perform some of the most moving tenor arias of all time, including Puccini's Nessun Dorma.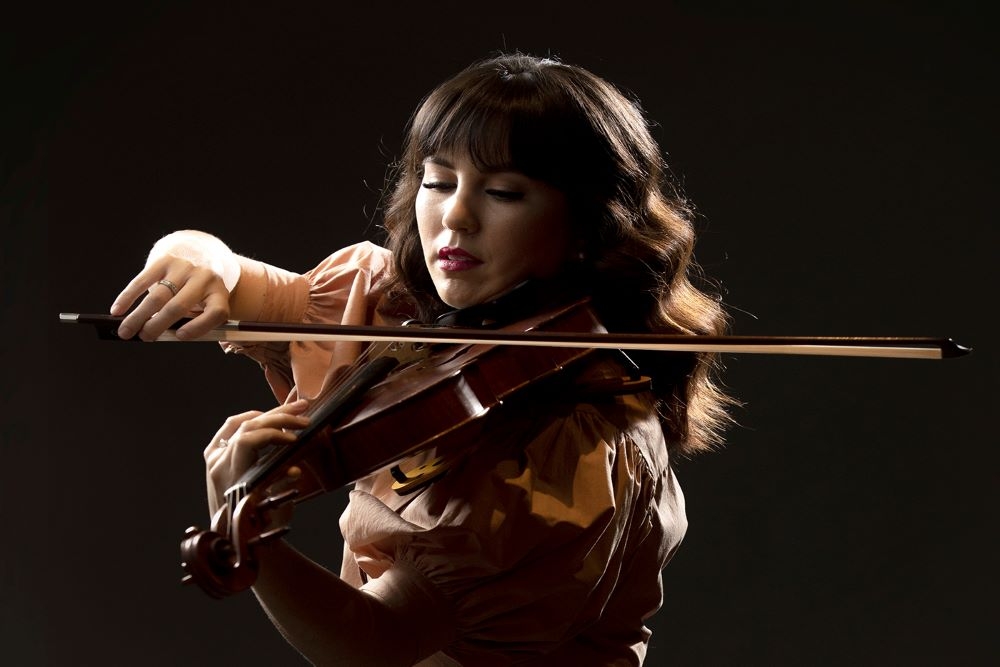 In November, a very exciting concert will see the world premiere of a concerto for double bass and orchestra written especially for QSO's dynamic Section Principal Double Bass Phoebe Russell, by Queensland composer Paul Dean.
Other highlights include two concerts celebrating Mozart - arguably one of the most gifted musicians in the history of classical music - Mozart's Clarinet starring QSO Section Principal Clarinet Irit Silver, including Australian composer Melody Eötvös' stunning composition The Saqqara Bird.
The Orchestra will also stage one of Mozart's most iconic works, his beloved Requiem. This concert spectacular will feature four outstanding soloists - Sara Macliver, Fiona Campbell, Andrew Goodwin and James Clayton – alongside the Brisbane Chamber Choir.
Then there's the Australian premiere of Brisbane-born, Berlin-based composer Cathy Milliken's Piece 43 For Now, written (in her words) in response to "the rollercoaster months for me in the six months since the announcement of lockdown in March 2020". This work recently took out the Large Ensemble Work of the Year award at the 2021 Art Music Awards.
Other Australian music to be featured is the Queensland premiere of composer Lachlan Skipworth's Hinterland, the Queensland premiere of Andrew Howes' Luminifera - Wild Light for Orchestra, and music from Elena Kats-Chernin and Nigel Westlake.
Meanwhile, other highlights of the 2022 Season include two musical interpretations of The Four Seasons in an absolute must-see performance, and The Music on Sundays series - concerts hosted by the irrepressible Guy Noble - with titles including Dance Around the World, Heroes and Revolutionaries, Fantasy and Folklore, and Viennese Classics. 
In addition, the Orchestra will venture into classrooms and town halls in regional centres and remote communities, from Toowoomba and Bundaberg, to Longreach and Atherton, playing alongside young musicians, seeking to inspire their creativity and ambition.
Plus, the Orchestra will continue to produce digital performances for those who can't access the live performances. 
Need to know:  2022 Season packages are on sale now. Book 3 concerts to unlock great seats, cheaper tickets and free exchanges. Single tickets to all concerts go on sale from 9am on Thursday, December 9, 2021.
Queensland Symphony Orchestra is a valued partner of Must Do Brisane.com 
Queensland Symphony Orchestra 
2022 Season