Taming of the Shrew
Queensland Theatre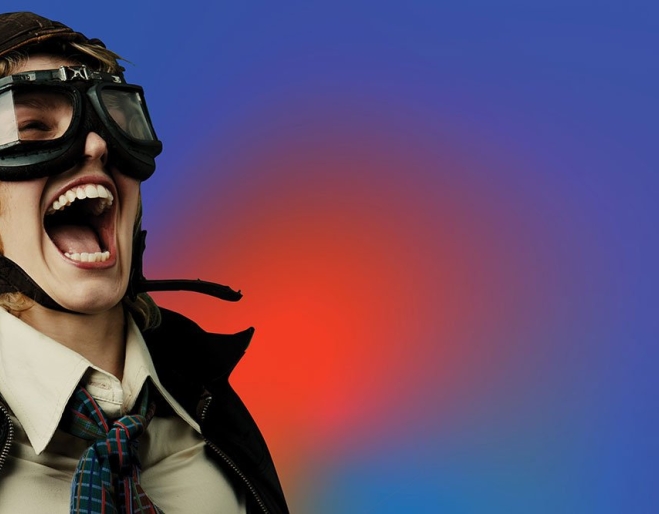 Queensland Theatre is inviting audiences to an Italian film set for its highly anticipated season of Taming of the Shrew from 8 May to 5 June at Bille Brown Theatre.
Led by Damien Ryan, one of Australia's most lauded producers of Shakespeare, the production will not only speak to the 'anger of my heart' felt by many women right now, but to the promise of a love that frees rather than subordinates a great woman.
Two sisters. One wants to marry, one doesn't. What could possibly go wrong? It's Lights! Camera! Action! on an old time Italian film set, where the suitors are lining up to woo movie mogul Baptista's enchanting film star daughter, Bianca. But there's a catch: Bianca can't marry until her elder sister, Kate is wed.
Bold, free and fierce, the last thing Kate wants or needs is a husband. Men conspire to marry this wild woman off to any man who will have her. Enter Petruchio — a Navy captain in need of a wife- and the stage is set for one of the most powerful clashes of wills in history.
Director Damien Ryan takes this classic love story, and, with a touch of old-time movie magic, transports it to a time when Kate is less of a problem and more of a promise of great women to come. This may not be the Shrew you were expecting, but it will be an irresistible night in the theatre filled with glamour, romance, song and laughter. And a plane.
Taming of the Shrew will see the role of free-spirited Kate played by Brisbane's Anna McGahan (Hydra, Foxtel's Picnic at Hanging Rock), matching wits against Nicholas Brown (Belvoir's Counting and Cracking, Nine's Amazing Grace) in his Queensland Theatre debut as the audacious, mercurial Petruchio.
They'll be joined by local audience favourites Bryan Probets (The Holidays, Hydra), Barbara Lowing (Motherland, Belloo Creative's Rovers), Ellen Bailey (Wisdom, Storm Boy) and Leon Cain (The 39 Steps, Shake & Stir's Fantastic Mr Fox). For the first time on the Bille Brown stage will also be Patrick Jhanur (La Boite's Single Asian Female), John McNeill (Shake & Stir's Endgame), Wendy Mocke (Darlinghurst Theatre's Jelbu Meri), David Soncin (Bell Shakespeare's Macbeth) and Claudia Ware (Sport for Jove's The Tempest).
Taming of the Shrew
Bille Brown Theatre
78 Montague Rd
South Brisbane
May 8 - Jun 5
$35-$65 + trans fee