West End To Broadway - The Composers
Spring Hill Reservoir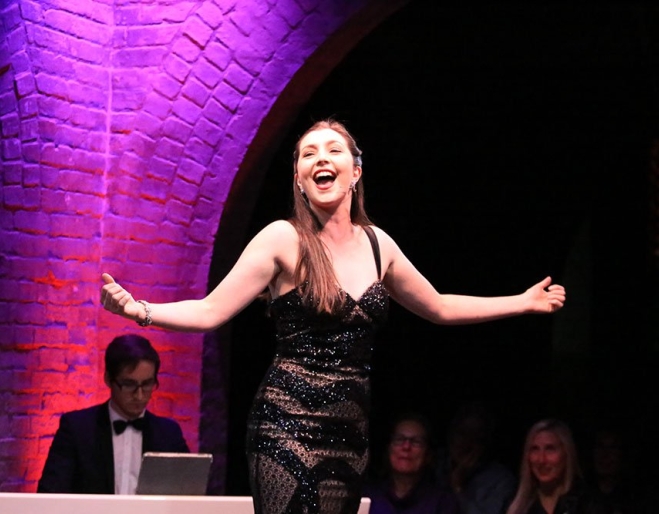 The exciting new season, featuring some of the country's finest theatre stars in Brisbane's most iconic performance space, will dazzle guests with incredible renditions of showstoppers from Rodgers and Hammerstein to Pasek and Paul, and the best of everything in between.
The Spring Hill Reservoir is Brisbane's most unique performance space - a series of vaulted caverns 6m underground with amazing acoustics and gothic hand-laid brick arches. The adventure begins at the entrance, as you venture down the stairs six metres below Wickham Terrace into the 150-year-old reservoir, which once supplied Brisbane with its water. Enjoy a glass of wine at the tiny bar before taking your seat in the intimate space for a night to remember.
So, get your partner, friend or gang together now for a special night out that you'll be talking about until the next West End to Broadway show in August '21. There is also a special performance on Valentine's Day so you can surprise your loved one with the ultimate romantic gift.
Need to know - Opera Underground have reduced capacity to make it even more comfortable (and COVID-safe) for just 96 guests.
Good to know - In the event of a further sudden COVID outbreak or restrictions, the season will be postponed and tickets can be either transferred or refunded. 
*Performances are on Wednesday, Friday & Saturday at 7.30pm and Sunday at 1.30pm.
Underground Opera is a valued partner of Must Do Brisbane.com
West End to Broadway – The Composers
Spring Hill Reservoir
Wickham Terrace
Spring Hill
Feb 12-21, 2021*
$50.93-$86.61 + trans fee
Map
old windmill wickham tce spring hill