Crust & Co Artisan Baking
Newmarket
CRUST & CO BAKERY HAS PERMANENTLY CLOSED AFTER FLOOD DAMAGE IN 2022.
In a back street of Newmarket is one of Brisbane's hidden treasures: an historic red brick bakehouse that is home to artisan bakery Crust and Co.
While the front looks like a closed factory, customers in the know come and go through the unsigned screen door around the side bearing white packages of what are arguably the best sourdough loaves and French pastries in Brisbane.
French/Italian baker Sebastien Pisasale is owner/head baker of the small team who operate in the open plan bakehouse in full view of the customers, making and kneading dough and pulling fresh baked deliciousness from the giant ovens. The openness is Seb's idea so that customers can be more engaged in the process of baking and knowledgeable about the bakery items they are buying.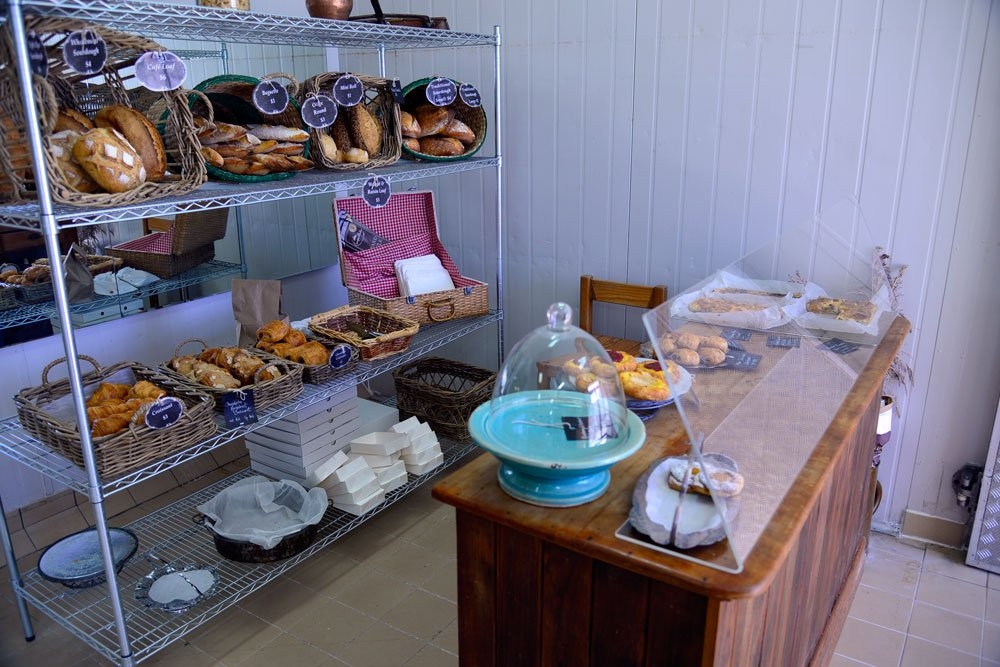 Baked fresh daily here are divine croissants – plain, chocolate or hazelnut chocolate, baguettes, mini rolls and walnut or raisin bread, breakfast brioches and heavenly sourdough loaves – plain, light rye, wholemeal. Especially recommended is the white sourdough which Seb makes especially from a liquid sourdough base, meaning there's none of the vinegary taste and the tooth-breaking crunchiness that is customary with sourdough. In addition to the bakery items you can also pick up some choc and hazelnut muesli or a packet of house made biscotti.
Besides being of the highest quality, the price is well below what you'll find at most bakeries and as a bonus there's not a preservative or additive to be found in anything.
And when not churning out daily bread and pastries to the loyal retail customers Seb (whose business partner is Lara Sample from New Farm's renowned Chouquette) is busy supplying to some of Brisbane's best cafes and restaurants.
At this stage the 'shop' is an elegant little corner of rustic wooden shelves and baskets (with a coffee machine due any day) but there are pending plans to build a café into the front rooms of the old bakehouse (which had under its floor the relic of a wood-fired oven).
Need to know: There is plenty of off street parking.
Check out our full list of Brisbane's top bakeries HERE
Crust & Co Artisan Baking
140 Edmondstone St
Newmarket
Opening Hours
3162 2468
Map
140 Edmondstone St Newmarket