Espresso Max
UPSTAIRS at Toombul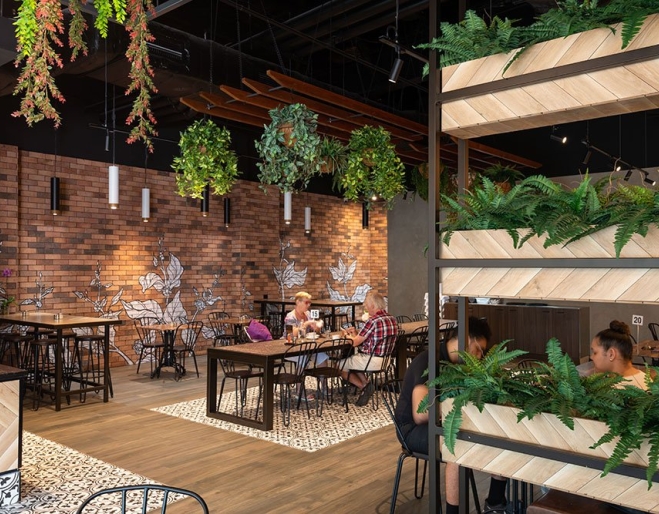 ESPRESSO MAX HAS PERMANENTLY CLOSED DUE TO THE POST-FLOOD DEMOLITION OF TOOMBUL SHOPPING CENTRE.
Espresso Max is an all-day cafe serving delicious breakfast and lunch with outstanding coffee and friendly service in the epic UPSTAIRS at Toombul dining and entertainment precinct.
Open from 8am daily, Espresso Max serves an extensive menu of winning breakfast staples like smashed avo and eggs benedict, cheesy pan omelette with toast, buttermilk pancakes, supreme bacon & egg sub or the Chef's Own Breaky Stack (bacon, 2 poached eggs, spinach, thyme-infused mushrooms, Spanish onion and cherry tomatoes atop toasted Turkish bread).
Hearty lunch favourites range from seafood to premium steak, pasta and burgers, all reasonably priced and in generous portions. For something lighter there are toasted sandwiches, open grills on panini, crepes, nachos and grlled lemon grass chicken or Thai beef salad.
Good to know - There's also a fantastic kids menu, with a selection of delicious mini meals all below $10, to suit the fussiest of little eaters.
Need to know - Espresso Max are serving up free coffees every Tuesday for members of Toombul's Together and Co program, aimed at mums, dads, carers, puppy parents. Sign up below to be eligible for your free coffee.
UPSTAIRS at Toombul is a valued partner of Must Do Brisbane.com
Espresso Max
UPSTAIRS at Toombul
1015 Sandgate Rd
Nundah
Daily 8am-3pm