Lezzet Restaurant
Logan Central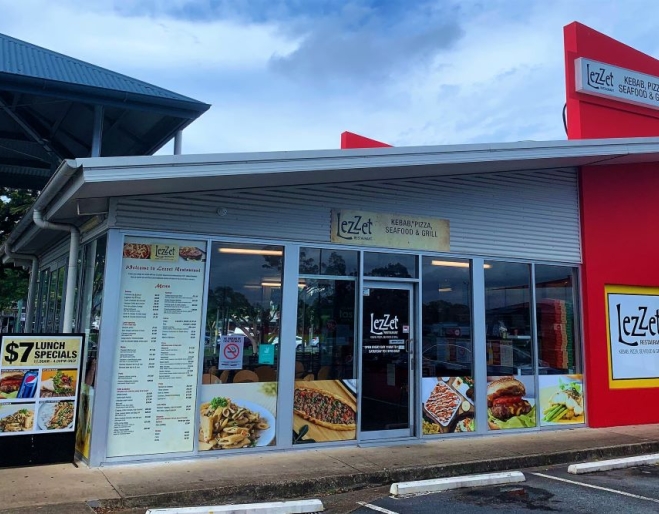 Lezzet Restaurant has closed permanently.
Lezzet brings a taste of Turkey to Brisbane's southside with authentic Middle Eastern fare, from delicious shish kebabs to Turkish pides.
Located in Logan Central on Wembley Road, this modest eatery boasts an extensive menu of traditional Turkish fare along with western-style favourites such as grilled steaks, seafood and pasta.  
Lezzet is the Turkish word for flavour and this budget diner delivers big time with succulent flame-grilled shish kebabs (lamb or chicken) served with rice, salad, tzatziki and Turkish bread. Alternatively, you can order a mixed grill with lamb and chicken kebabs plus a lamb loin chop.
There's Turkish pides filled with three cheeses, spinach and cheese, or chicken, cheese and mushrooms. Or try a lahmacun pide, a Turkish-style pizza topped with minced meat, vegetables, savoury herbs and earthy spices.
Otherwise, there are Italian-style pizzas (Margarita, Meat Lovers, BBQ Chicken) while the Lezzet Special is a stand-out, topped with sujak, feta, spinach, olives and tomato. 
And for dessert, you can't go wrong with a slice of Turkish delight or freshly baked baklava. 
By Deb Lidster 
Lezzet Restaurant
116-118 Wembley Rd
Logan Central