Niku Ramen
UPSTAIRS at Toombul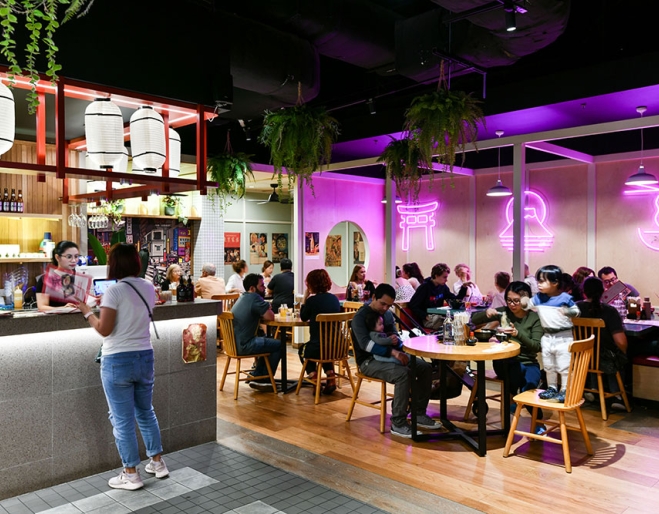 NIKU RAMEN HAS PERMANENTLY CLOSED DUE TO THE POST-FLOOD DEMOLITION OF TOOMBUL SHOPPING CENTRE.
Niku Ramen, UPSTAIRS at Toombul's authentic ramen bar, is the go-to for steaming hot bowls of fresh ramen, amazing sushi rolls and sashimi platters, with sake to accompany,
Using only the finest produce and ingredients to create authentic and traditional Japanese cuisine, Niku Ramen has 15 different kinds of Ramen to choose from, including Tonkatsu classic or chashu; Wonton, Chicken or Wagyu Beef ramen; or Miso Chicken or Miso Butter Corn ramen.
Niku Ramen also has an epic variety of rice dishes and stir-fried Udon. And at lunchtime there are delicious Bento Box specials, available from 11am-4pm, Monday to Friday.
Need to know - They're currently offering some huge discounts on a Japanese sharing banquet. Japanese Sharing Banquet for Two People - 6 ($59) or 12 Dishes at Niku Ramen Toombul (Up to $175.60 Value). Check it out here
UPSTAIRS at Toombul is a valued partner of Must Do Brisbane.com
Niku Ramen
UPSTAIRS at Toombul
1015 Sandgate Rd
Nundah
Opening hours
3254 8223