The Doll House
South Brisbane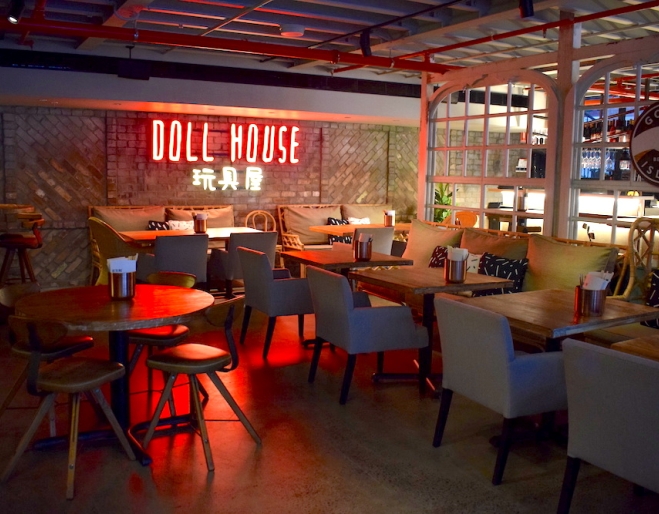 The Doll House is shaking up delicious cocktails in their ambient and edgy cocktail bar, located on the ground floor of Chu The Phat in South Brisbane.
The bar is laden with dining tables as well as bar tables and even an outdoor alfresco area down the side of the bar.
The dimly lit drinking hole is ideal for an intimate drink for two or a classy night out with friends before heading upstairs for a meal.
The menu is laden with Chu The Phat morsels such as dumplings and wings, but it's the cocktail menu that's a must do. The Forbidden Kingdom is a standout gin cocktail that's already popular with diners. Or perhaps a strawberry mojito, or their King Fu Panda.
The Doll House are experts at making espresso martinis too, so make sure you give their Touch of Zen a whirl.
Need to know – Chu The Phat is located upstairs, with bar food available at the Doll House.
By Zoe Kirby
111 Melbourne Street
South Brisbane
Sun-Thu 4-late*
Fri-Sat 12-late*
3255 2075