Sherwood Rd Organic Meats
Sherwood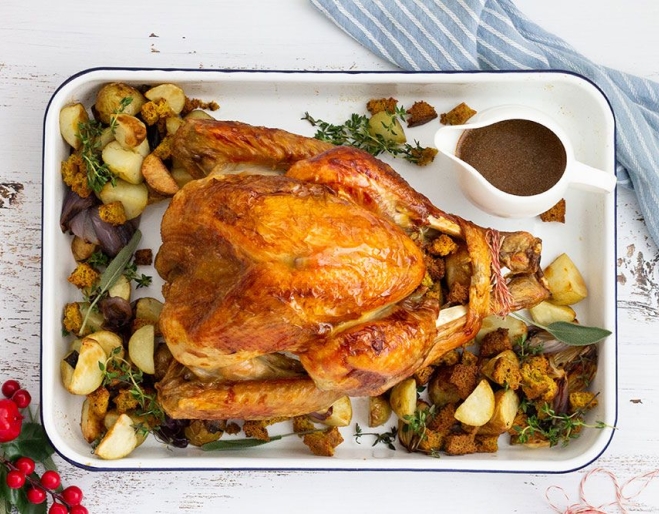 Sherwood Rd Organic Meats are certified with Australia's largest certification body, Australian Certified Organics, and support local farmers who practise environmentally-friendly and sustainable methods with minimal carbon footprint.
The organic butcher sells certified organic red meats from livestock that were 100% grass-fed and raised in open fields, and is entirely pesticide, preservative, growth hormone and antibiotic-free.
Sherwood Rd Organic Meats also sell certified organic, pasture-raised chicken and pork, wild game, and seafood, as well as preservative-free smallgoods and sausages.
Sherwood Rd Organic Meats has launched its 2022 Christmas menu including nitrate-free (salt only) ham-on-the-bone, certified organic and/or pasture-raised turkey, pasture/paddock/pond-raised ducks, geese, quail, pheasant, rabbit, venison, wild salmon - even glazes and stuffings!
You really don't need to go anywhere else. You'll find everything you need at Sherwood Rd Organic Meats to make this Christmas both ethical and delicious!
Download the Christmas menu here and order online, by phone on (07) 3379 3815, or visit in-person at their fabulous new location.
Sherwood Rd Organic Meats is a valued partner of Must Do Brisbane.com 
Sherwood Rd Organic Meats
385 Sherwood Rd
Sherwood
3379 3815
Map