Valley Hops Brewing
Fortitude Valley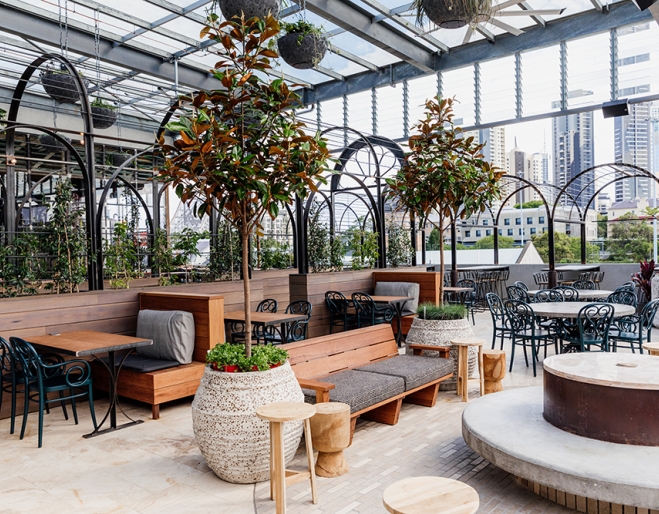 Valley Hops Brewing is a gorgeous garden rooftop bar and brewpub perched on top of Fortitude Valley's most glamorous bar Cloudland.
Featuring a glass retractable roof, lush pot plants and planter boxes, ornate garden furniture and offering fantastic views across the Valley, the bar is the perfect spot to enjoy a beer (brewed onsite), wine, and a delicious bite to eat.
Incorporated in the rooftop space behind glass walls is the microbrewery, which also happens to be the first and only rooftop brewery in Brisbane. 
6 signature beers brewed fresh on site include Exhibitionist Tropical Ale, 21 Pubs Pale Ale, Diehards Lager, Interloper Hazy IPA, Herbalist IPA and Fiesta Sour.
There's also a selection of premium wines and a delicious bar menu including spicy octopus skewers, salt and vinegar chicken wings, pork ribs with sriracha and lamb shoulder flatbreads,
For something more substantial you can enjoy a wood-fired pizza, with traditional toppings including margherita and diavola and gourmet creative toppings such as porcini mushroom, sausage, truffle, cream and parsley.
Need to know - To reach the rooftop take the elevator inside Cloudland.
Valley Hops Brewing
Cloudland
641 Ann St
Fortitude Valley