Gnocchi Gnocchi Brothers
New Farm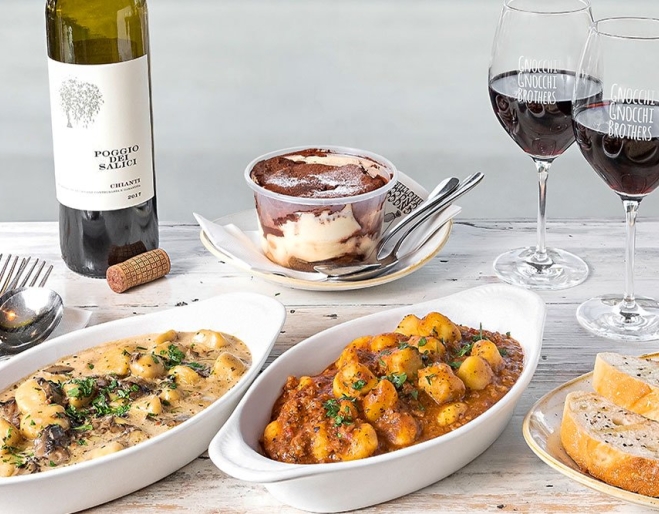 Australia's first gnoccheria, Gnocchi Gnocchi Brothers, brings a traditional slice of Italy to James Street in New Farm with its third Brisbane outlet.
Nestled in an ambient cosy premise opposite Sage Hotel, Gnocchi Gnocchi Brothers offers licensed undercover al fresco dining or takeaway.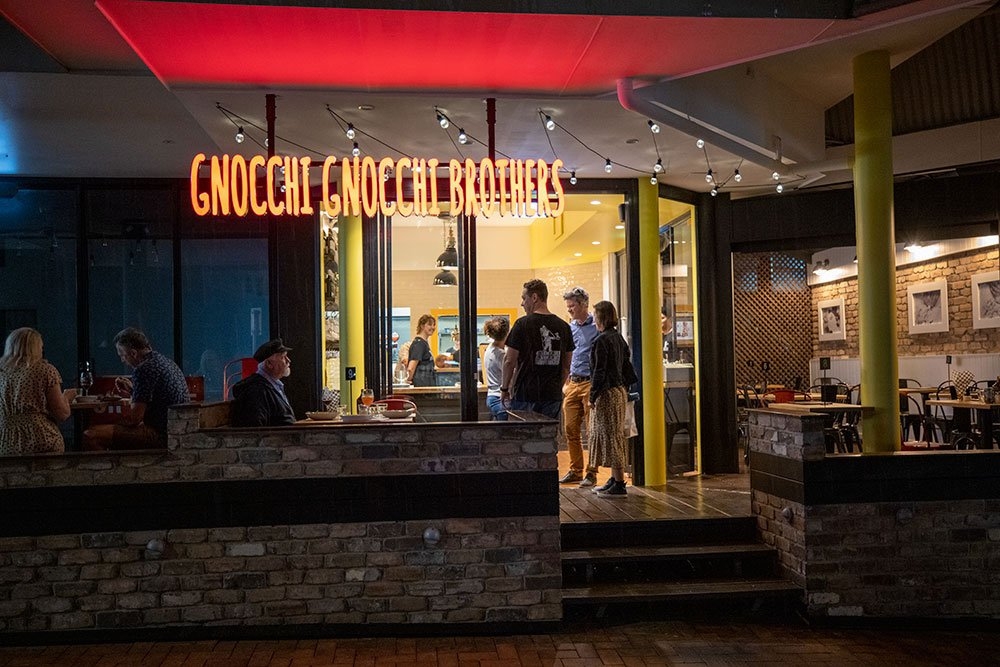 Diners can sit on a terrace out front (perfect for people watching) or on a side courtyard deck and enjoy an apperitivo - SOFI Spritz or Bellini - or Italian Peroni beer with a cone of salt and pepper calamari, truffle salted chips or gourmet marinated olives.
Gnocchi dishes, featuring fresh daily made gnocchi, include creamy lobster and barramundi, traditional beef bolognese, pork and fennel Italian sausage, spicy tomato and black olive, wild mushroom and truffle sauce, creamy basil pesto, as well as a vegan option.
Dishes are also available gluten free, while extras include Italian bread to mop up the delicious sauce, fresh Mesclun house salad, and vegetable or truffle salted chips.
Save room for one of the delicious desserts, which are also made in-house, and include Nonna's lemon cake, Sicilian ricotta cannolo, classic Italian tiramisu and a selection of panna cotta - vanilla bean, or with raspberry or passionfruit.
To accompany your meal, there's a small selection of Italian wines, including Vino Rosso (house red), Vino Bianco (house white), Rosato (rose), Vernaccia (Tuscan white) or Chianti (Tuscan red). Also available are San Pellegrino mineral water and soft drinks (blood orange, chinotto, pomegranate, lemon and mandarin).
Good to know - Gnocchi Gnocchi Brothers menu is also available as takeaway or home delivery. And if you can't finish your meal when dining in, for 50 cents you can get the leftovers packed into a specially insulated container to take home.
Need to know - There is on street parking nearby on James Street and surrounding streets.
Image credits: Gnocchi Gnocchi Brothers
Gnocchi Gnocchi Brothers
3/79 James St
New Farm