Milton Railway Playground
Milton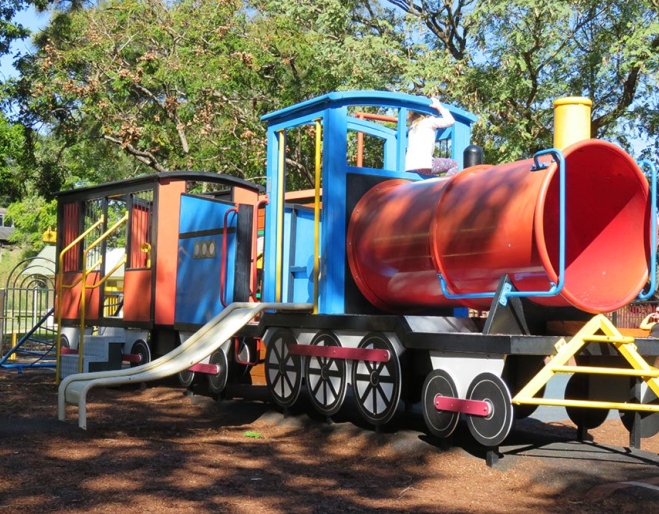 Railway Playground is just the place to take children who love trains. They can imagine themselves as a train driver for hours, with a kid sized railway station, a steam train, pedestrian crossings and a petrol bowser.
The actual trains pass by the park, so enthusiastic children might like to wave to the real train drivers as they go past.
The imaginative playground is surrounded by large shady trees, and has picnic tables, barbecues, and toilets nearby. Within the fully fenced playground, there are also swings, spinning poles and an over sized hammock.
There is a popular child sized ice cream and coffee shop complete with a counter and stools for little ones who are keen to play shops.
Next door to the playground, there is a large sports field, and mini basketball court for kids to run around as much as they need. Frew Park is just over the road and has a cafe on site for those requiring snacks or coffee.
Need to know: There is a convenient car park located on Nerida Lane, just off Milton Road.
by Lucy Hordern
Nerida Lane, just off Milton Rd
Cnr Eagle Terrace/Milton Road Milton