Noosa National Park
Noosa
Noosa National Park's Coastal Track is one of the great walks of the Sunshine Coast – a must for visitors, holiday makers and locals alike.
Starting at the Park Rd car park or via winding boardwalk and roadside path via Laguna Bay from Noosa's main beach, this easy grade walk of around 5.4km  one way hugs the outline of the headland, passing an ever more stunning series of tiny turquoise coves and bays with views back to the beaches and headlands north of Noosa. It's also a great vantage point for sea turtle, whale (in season), manta ray and dolphin spotting.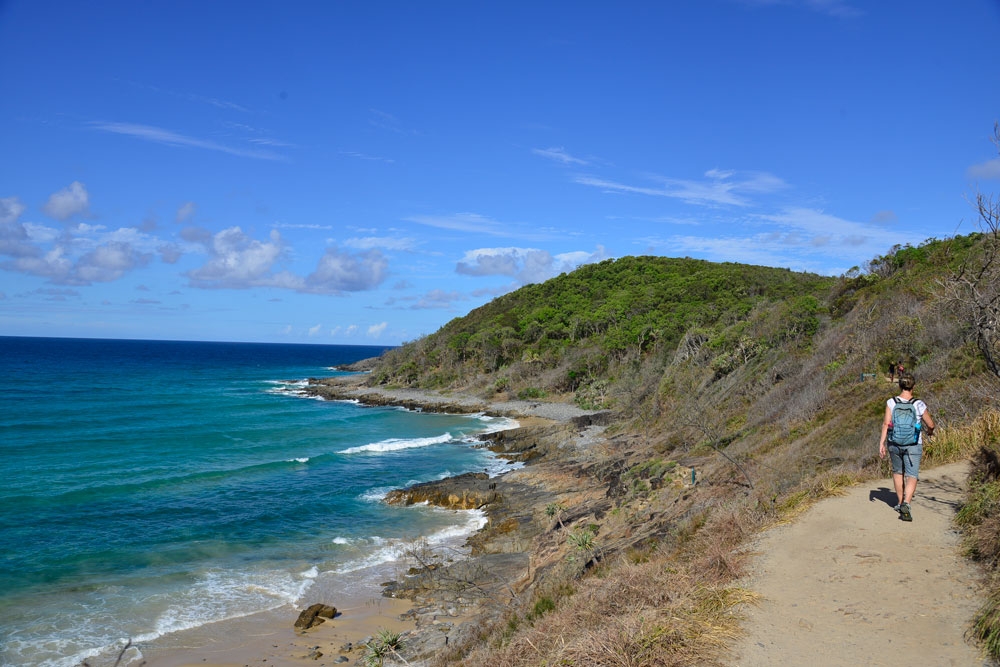 Stick to the path or stop along the way to explore or picnic at Tea Tree Bay, Winch Cove or Picnic Cove. Finally enjoy the views south from Hells Gates before either continuing down via the beach at Alexandria Bay and back up via Devil's Kitchen to path's end. (From here you need to retrace your steps back to Hell's Gate and either return via the coastal path or Tanglewood path).
Alternatively, instead of continuing along the beach way, take the inland Tanglewood Path which meanders its way through eucalypt and rainforest woodlands and at the halfway mark, take the elevated Noosa Hill track (which has some filtered views from its peak) back to the car park and start of the coastal path.
Noosa National Park
Entry Park Rd
Noosa