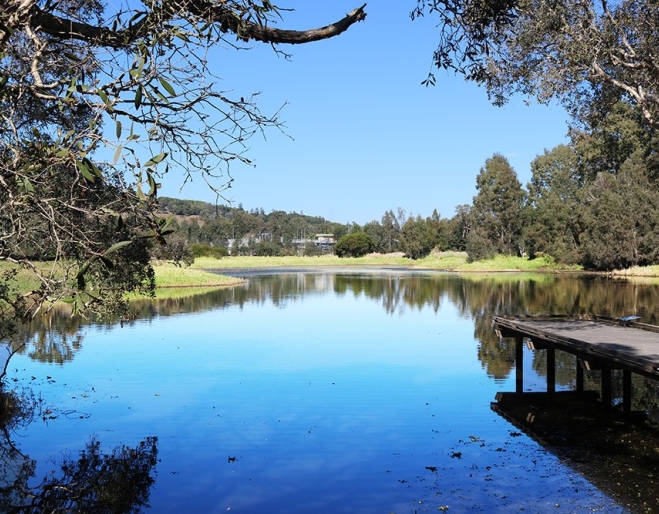 An easy half-hour drive south of Brisbane, Eagleby Wetlands is home to a flourishing bird population, diverse walking trails and secluded picnic spots.
Bordering the Albert River, this vast wetland reserve is a natural habitat for over 200 native bird species, who thrive in the ponds, mangroves and marshlands found here.
Entry to the wetlands is via a well-maintained 150-metre stretch of boardwalk. Halfway along the mangrove-lined boardwalk, a viewing platform extends out over the lagoon, making for a pleasant place to pause and take in the sights.
The trail soon turns into a wide gravel path, marking the beginning of the one-kilometre River Walk. This easy-level track follows a peaceful, forest-lined stretch of the Albert River before looping back around to the car park and the entrance to the boardwalk.
Nature lovers should veer off the main track to pursue one of the trails (all well signposted) destined for the very heart of the wetlands. Here you'll come across four bird hides – fitted out with viewing slots at different heights to accommodate all ages – and, hopefully, a bountiful array of bird life.
There's plenty of shaded grassy spots to lay out a picnic rug in the actual wetland precinct, while the adjoining Oliver Sports Complex boasts picnic shelters, toilet facilities and a quaint amphitheatre hewn into the hillside. Dogs are permitted provided they remain on the leash.
Nice to know – A map of the wetlands can be accessed at Logan Council's website, or at the start of the boardwalk.
Need to know – Wheelchair- and stroller-friendly paths connect the wetlands to the large, sealed car park.
By Dominique Falk
Eagleby Wetlands
293 Logan St
Eagleby