Crunch K Korean Chicken
Newmarket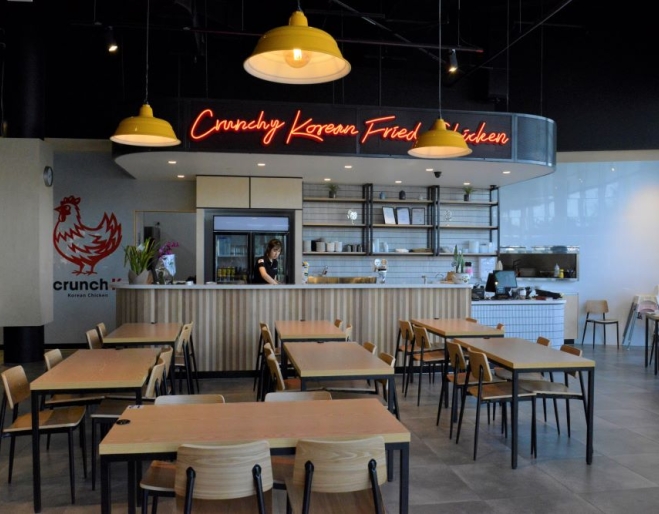 Crunch K Korean Chicken in Newmarket is a local fave offering a winning combination of crispy fried chicken and cold beer, along with everyone's favourite Korean fare.
Found tucked away in Newmarket Village's secret dining precinct underneath Reading Cinemas, this hidden gem provides plenty of seating in a well-lit space with minimalist decor.  
The lip-smackin' menu boasts a bounty of chicken from classic fried to garlic soy, sweet and sticky, and hot and spicy. If you like it hot, try the candied fried chicken coated in Crunch K's signature hot sauce or Volcano chicken stir-fried with Chef's special spicy sauce, served on a sizzling hotplate.
Other stand-outs on the menu are Korean-style kimchi pancakes and the highly-recommended chicken bulgogi - marinated minced chicken stir-fried with veggies in a sweet soy sauce, topped with fried egg and shallots. 
Delicious rice dishes - chicken teriyaki, chicken katsu, chicken curry - and udon noodles round out the food menu. 
As for drinks, there are soft drinks, iced tea and cold beer on tap. 
By Deb Lidster 
Crunch K 
Newmarket Village
400 Newmarket Rd
Newmarket 
3356 8295